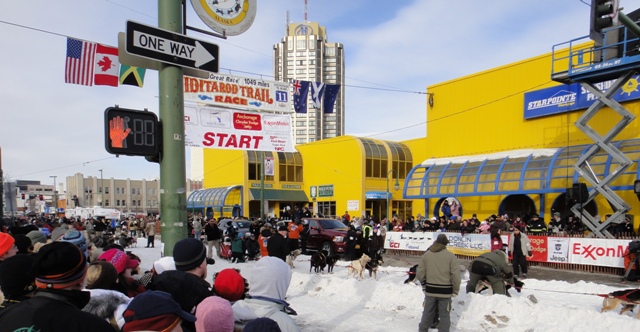 Yesterday was the ceremonial start of the Iditarod in downtown Anchorage, where 62 teams are vying to win. If you're not familiar with the Iditarod, it's the great sled dog race that goes from Anchorage to Nome on the Western Bering Sea coast. Each musher has a team of 12 to 16 dogs, and they're on the trail from 10 to 17 days. The race is around 1100 miles.
The Iditarod Trail began as a mail and supply route from Seward and Knik to interior mining camps. The mail and supplies went in, and gold was brought out. It was all done by dog sled. In 1925 part of the Iditarod Trail became part of the highway for the Diphtheria-stricken Nome. Serum needed to be brought in, and dog mushers and their dogs did the job of bringing it in.
The Iditarod Trail Sled Dog Race was first run to Nome in 1973. There had been two previous short races on part of the trail, one in 1967 and one in 1969. If you want to read about the history of the Iditarod, or follow the current race, the web site is here.

The race has started in downtown Anchorage since 1983. This is a ceremonial start and doesn't count in the overall time to Nome. The following day, the actual race starts. There's no way to know how long the race will take. A lot of it depends on weather conditions along the trail. The fastest race time was held in 1995, when Doug Swingley finished in 9 days, 2 hours, and 42 minutes. That's an amazing time. Most years it's expected to take between 9 and 12 days.
Here's more photos from downtown Anchorage. You can tell how excited the dogs are to run.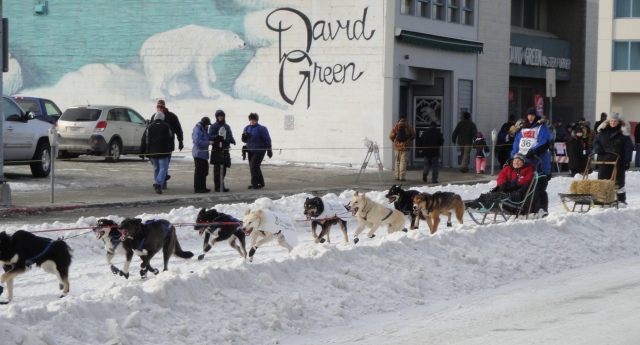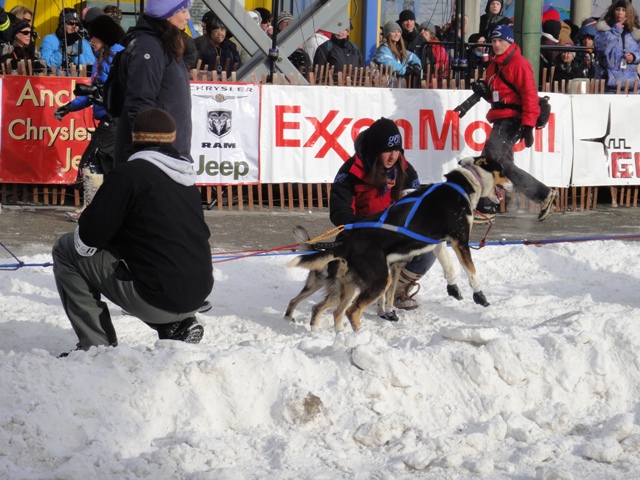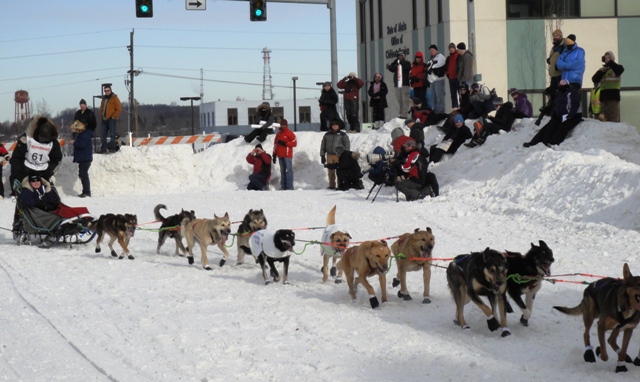 One of the fun things about going to the Iditarod is to see what everyone is wearing. You've never seen so much fur. And not just pretty fur coats. I should have asked this guy to turn around so I could have gotten a photo from the back, but I think you can get the idea.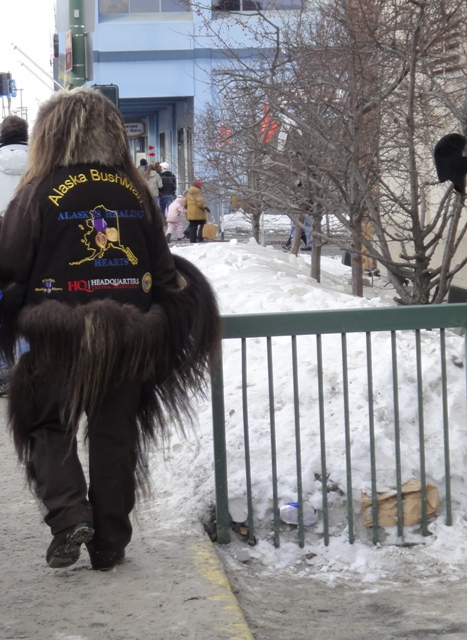 For contrast, here's a beautiful fur coat.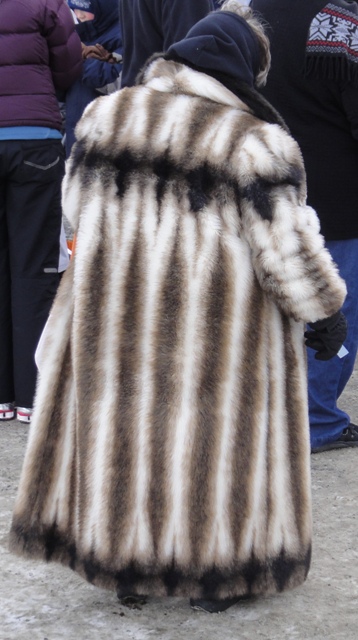 And for the last photo, you can see how Scott and I dressed. He had on his ringed seal and beaver fur hat, and I had on my hat from Paris and my scarf from Italy. (I did have on a big down coat though).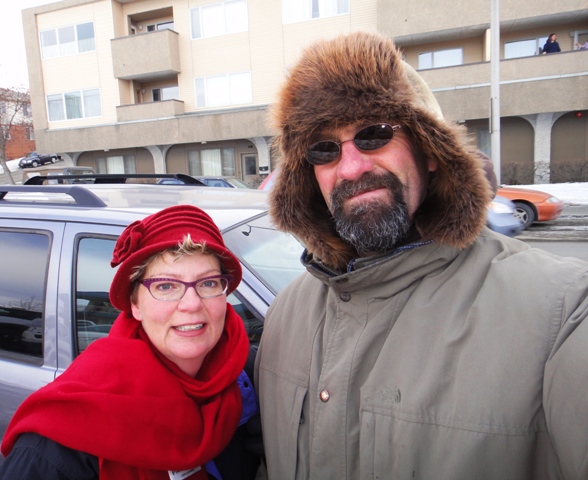 We're looking forward to seeing who wins this year. Lance Mackey is trying for his 5th straight win, which would be a record.