Today we visited Siena. When we were there in 2007, we spent one day in Siena and didn't care for it. We had had a terrible time finding parking, and then it rained most of the time we were there, so we knew we needed to go back and see if our first impression was wrong.
It was a nice day, so perfect for Siena. We had a little trouble finding parking again, but eventually found a garage that worked out perfectly. It was close to escalators that go up into town so you don't have to walk up an incline I can't imagine.
This time we did really enjoy Siena. We did discover where all of the people that weren't in Umbria were though. It was very busy and crowded here today. That did make me realize why I like the small villages. We bought a pass that allowed us in to many sights for only 10E.
We first went to the Duomo. I was so happy to see that the beautiful mosaic tile floors were uncovered again. It was hard to get photos that didn't have a lot of glare on them, but I managed some.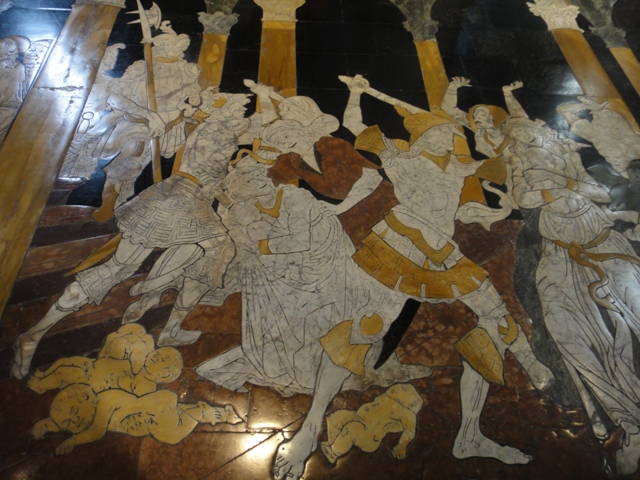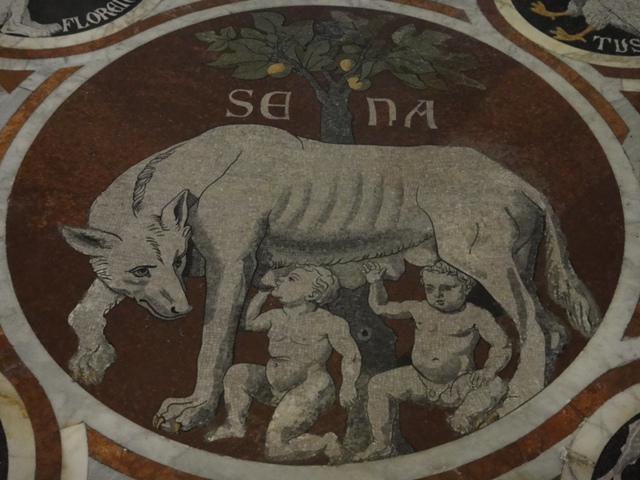 Among other areas we visited was also Santa Maria della Scala. The ceilings here were amazing.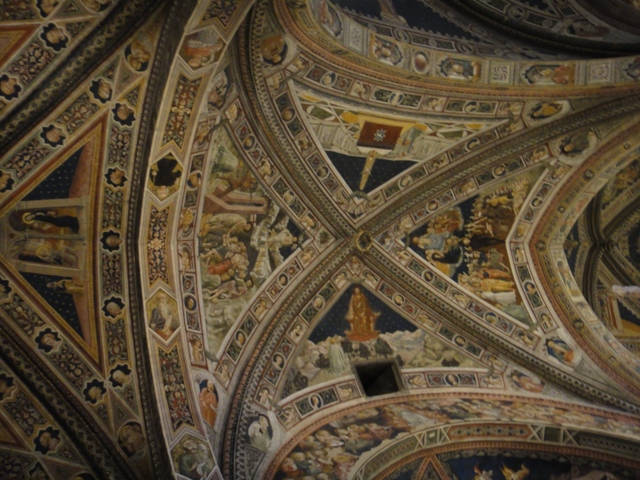 We had gelato before lunch. I can't believe this is the only 2nd time we've had it in over a week. This place, which I don't remember the name, was really good. We both had a chocolate truffle and I had pistachio and Scott had tiramisu.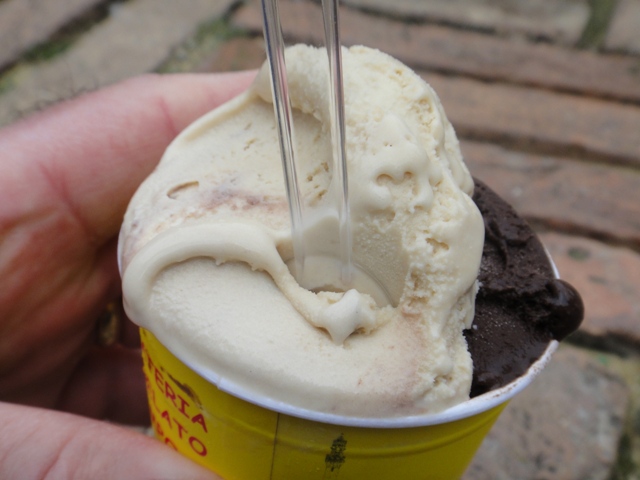 For lunch, we hunted up Tattoria La Tellina, a tratorria that my friend Bonnie in Alaska sent me to. We had a nice lunch, and visited a little with Concetta, the owner.
We started with an Antipasto Misto.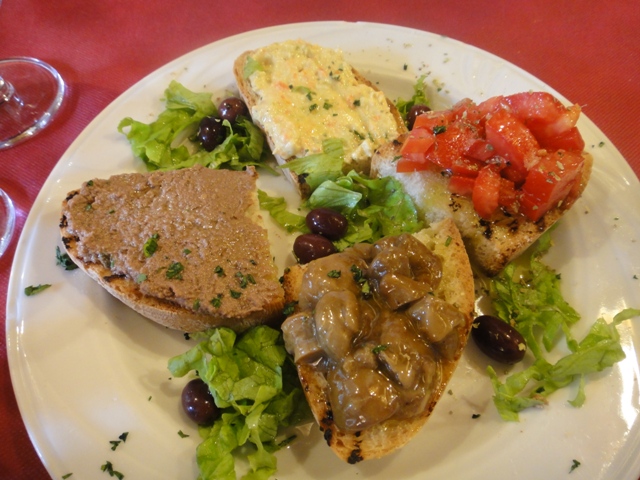 Next I had a pici with a simple tomato sauce.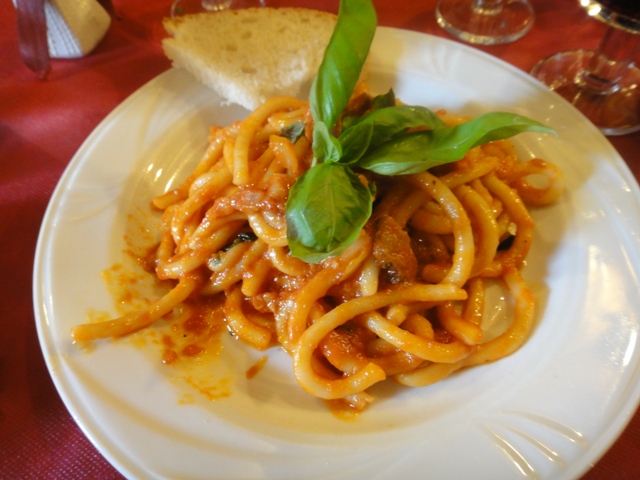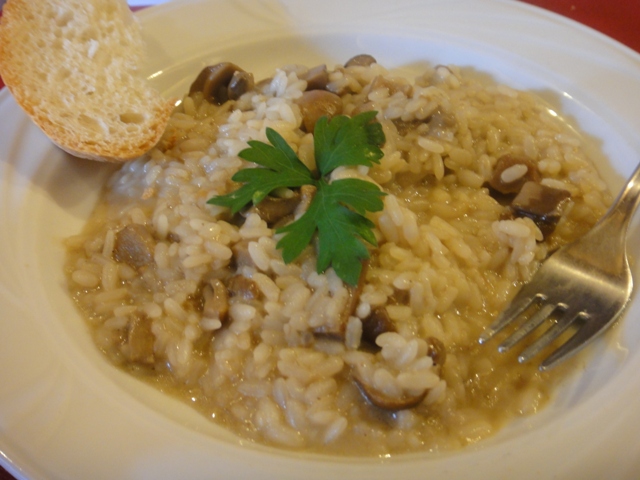 Scott had a Porcini Mushroom Risotto.
All of the food was good, but not the best I'd eaten. My pici was cooked too soft. With a half litre of house wine and a bottle of water, the total was 36.50E.
After a long walk to the train station to purchase tickets from Grosetto to Rome next Saturday, we took the bus back into the center of town. We went through a few more places (Crypt, etc.), we only purchased a few things today. I bought a couple of Panforte, the Sienese specialty, and a bottle of Brunello wine. I also picked up a jar of Tomato and Garlic sauce, and we had a simple dinner tonight of pasta with the sauce and the nice Brunello.
I'm not sure where we're going tomorrow, but hopefully you'll find out tomorrow night.