Essentials of Classic Italian Cooking-Poached Shrimp with Olive Oil and Lemon Juice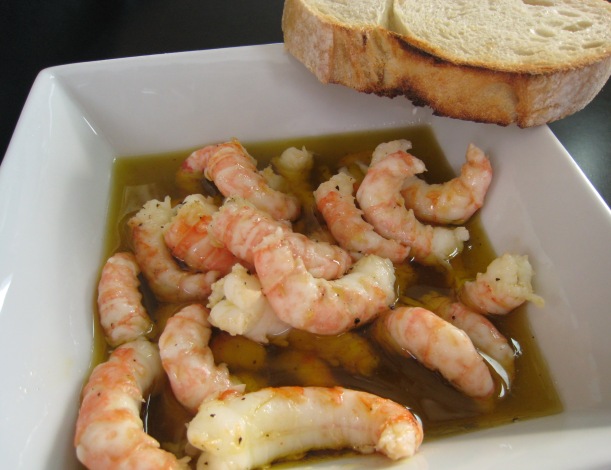 Today we have another appetizer that contains seafood-Shrimp! I love shrimp, and am always excited to try a new recipe that contains shrimp. If you've read my blog, you know that my husband and I shrimp out of Prince William Sound in Alaska. So we always have a freezer-full of shrimp.
This recipe has you simmer the shrimp briefly in water and a few spices, then while warm, you let the shrimp have a nice long bath in olive oil and lemon juice. You serve them at room temperature, not refrigerated. They are so fresh tasting! The lemon really makes a difference. Be sure and serve them with nice toasty bread to mop up all of that good olive oil.