FROM THE AIR ABOVE JUNEAU, ALASKA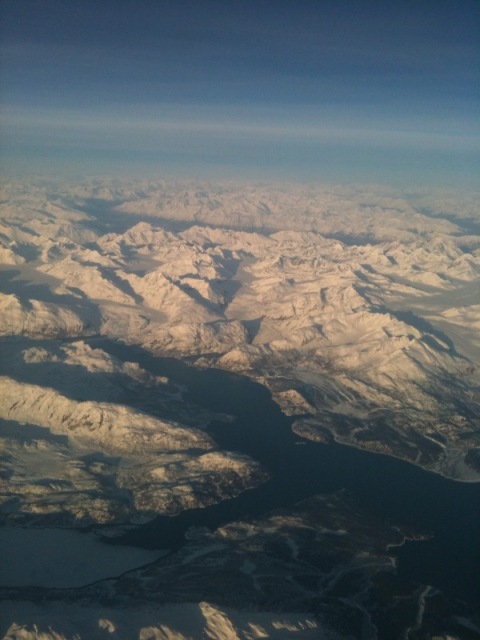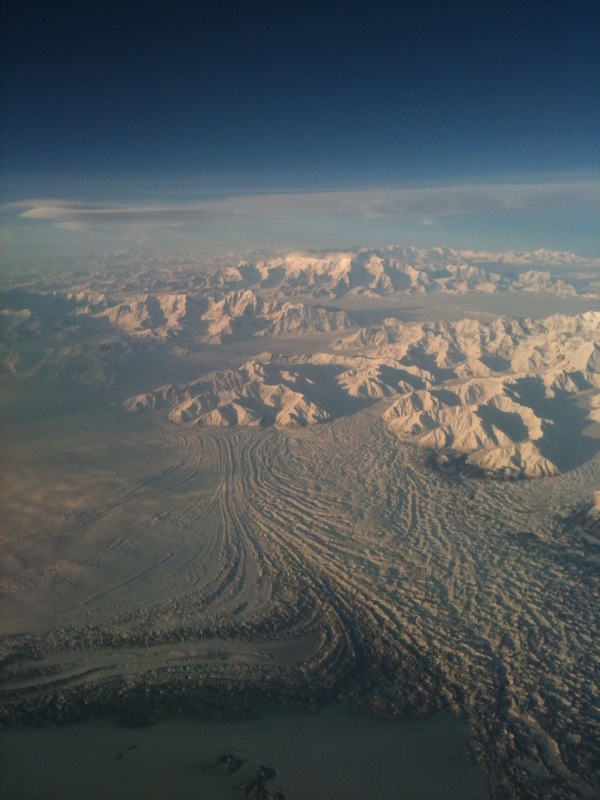 I am so delinquent in posting on my blog. I haven't been cooking too many exciting things lately, and when I have, I've forgotten to take photos. I guess I've gotten out of the habit.
A couple of weeks ago I was fogged in in Juneau, Alaska. My flight was supposed to leave at 7am, and I finally got out of there a little after 3pm. It was very strange-when the fog lifted, it was absolutely clear and one of the most beautiful flights I've had over the area. I didn't have my camera with me, so these were taken from my I-phone, which doesn't take the best quality pictures. The first photo shows some of the water surrounding Juneau. The second and third photos show the massive glaciers around the area. These pictures don't do justice to the beauty I saw that day, but I hope you can get at least a glimpse into what a beautiful area this is.