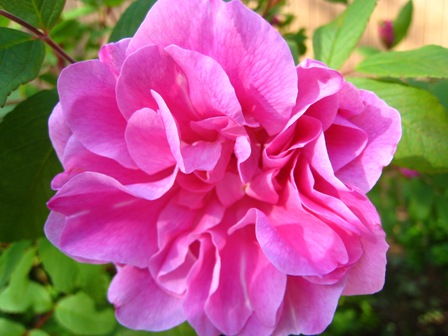 I'm ready for summer. It's been a long winter here in Alaska, and unfortunately, we still have several more months to go before even Spring is here. I love to garden, and some of my favorite flowers are roses, peonies, and lilies.
We cannot grow hybrid tea roses where I live, and David Austin's are nearly impossible also. Rugosas do very well here. Although they don't make the best cut roses, they have tons of blooms and have a wonderful fragrance.
This is a photo is from my garden, of a Rugosa named "Hansa". I have to keep looking at photos like this to remind myself that warmth and green will be here soon (okay, not that soon-4 months until we can plant, maybe 5 until I'll see some blooms).