BELLA – OUR NEW WESTHIGHLAND TERRIER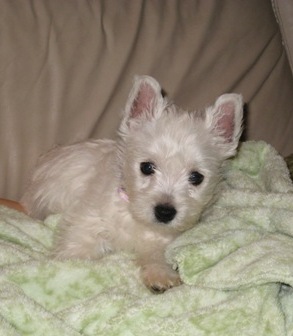 Last night my husband brought home our new puppy. He had to bring her aboard the plane with him, and they had two flights to make-Spokane to Seattle, then on to Anchorage. She did pretty well on the plane, but unfortunately, didn't let me sleep much last night.
She's absolutely adorable. Very lovable and playful. I'll post weekly photos of her and everyone who is interested can watch her develop along with us.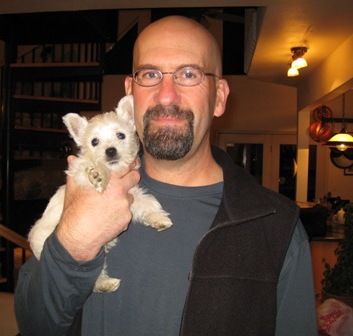 Here she is with my husband.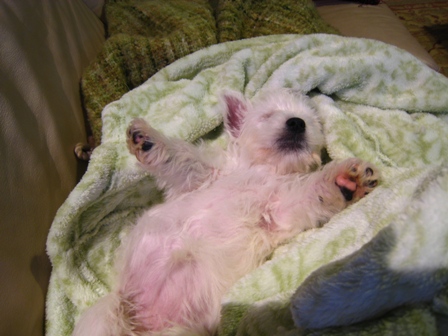 And here she is snoozing away.