I'm back home now and trying to catch up on my blog. When you're on vacation for almost 3 weeks, seeing lots of new sights, you tend to forget a lot of what you did and saw. That's why it's important for me to finish blogging about our trip, to help me remember. But since I didn't do this part while I was there, I've already forgotten a lot. So I'll do my best to remember what we saw and did, but you might find some of the upcoming blog posts a little less informative than in the past.
Today, we went to the Musee d'Orsay in the morning. This museum is housed in an old railway station. It's a beautiful building and it adds a lot to the experience of this museum. Photos are not allowed to be taken in this museum, so unfortunately, I'll not be able to show you any of what we saw. This museum has great collections of Impressionist works. Let's just say I got to see some really special works from Manet, Monet, Renoir, Degas, Van Gough, and Cezanne.
After we left this museum, we walked through the Tuileries Garden on our way to the Orangerie museum. Here's a photo of the carousel that's in the garden.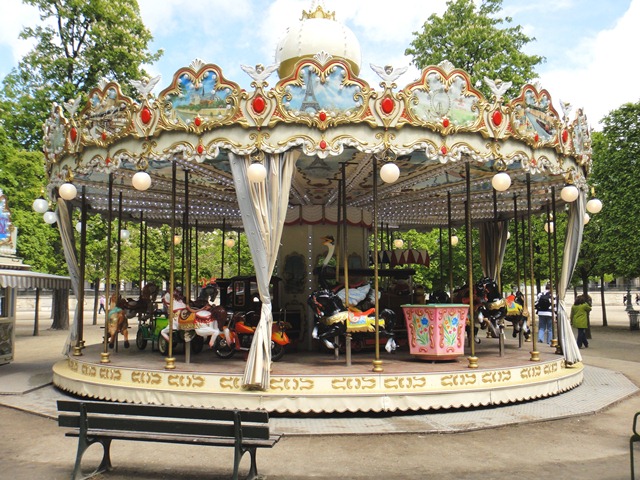 We then went through the Orangerie Museum, where I was extremely moved by the sight of Monet's Water Lilies. The paintings are stunning in the setting where they're located. I feel very blessed to have seen them.
After here, we decided we'd go walk up the Champs-Elysees. It was very crowded. We continued walking until we got to the Arc de Triomphe. Scott really wanted to walk the stairs to the top so we could look out onto the city. I was tired and really not feeling like it, but I did it anyway and it wasn't such a bad climb (234 steps), and the views were outstanding. You can see that the threat of rain was very much on our minds that day.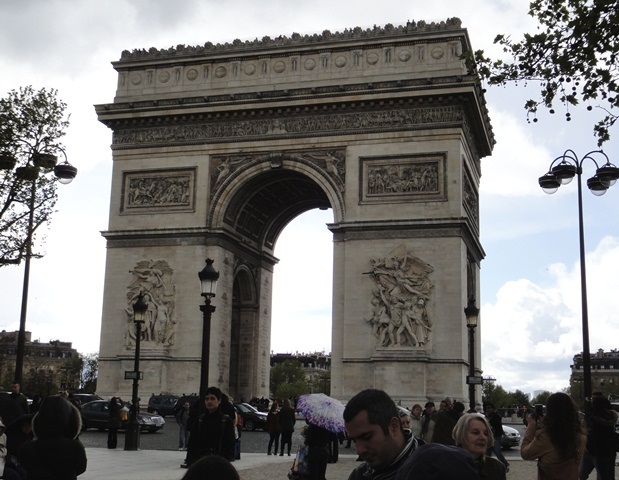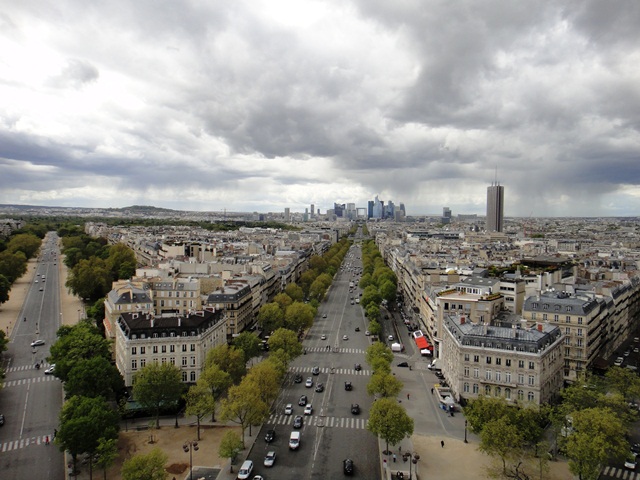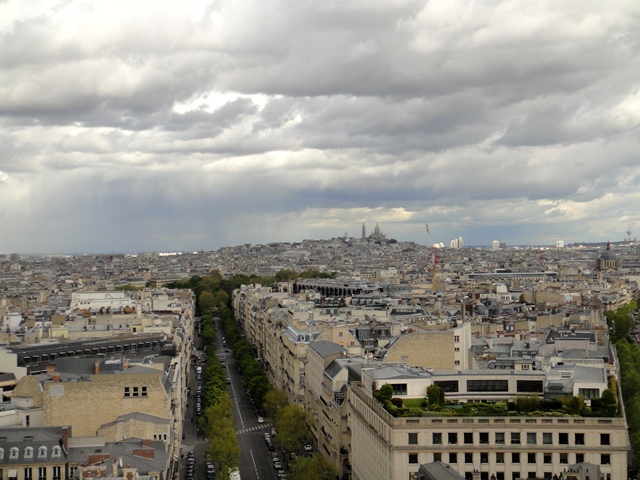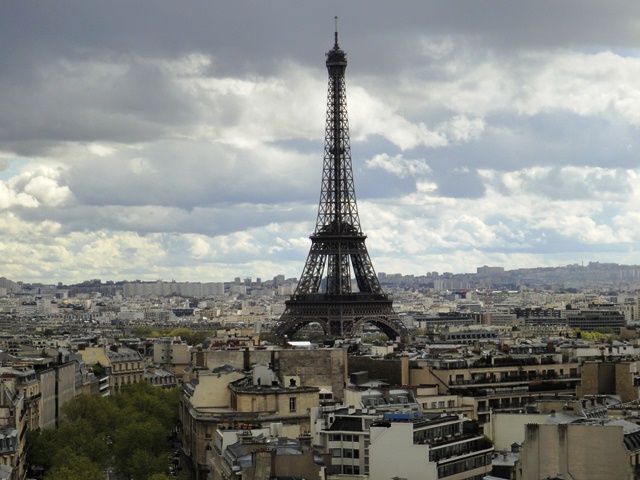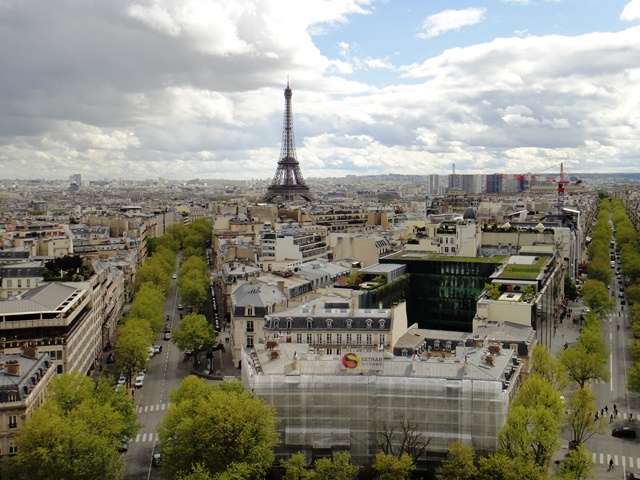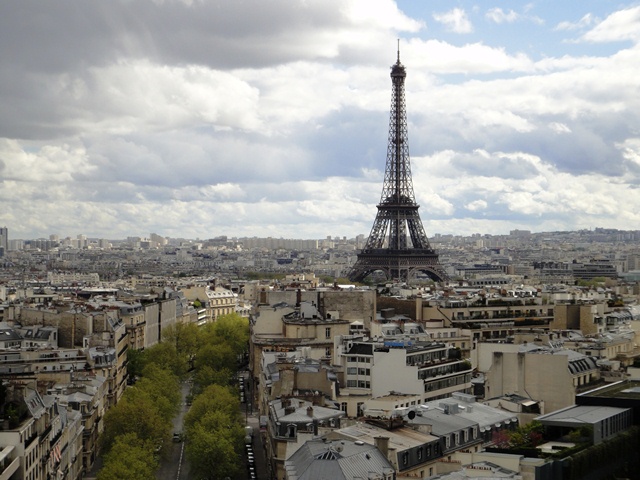 And here is all of those stairs.