As you may have noticed, I didn't blog yesterday. I was feeling a little under the weather. I think I might have just been overly tired, but I napped some during the day. Finally I thought we better get out to see a little, and we walked to Canal St. Martin. This area isn't far from us, and is supposed to be an up and coming area. We also went to the market down the street again to stock up on vegetables and stopped for a baguette. Lunch and dinner were both at our apartment. Lunch was cheese, bread, and fruit. For dinner, we had a large green salad, and a mixture of sausage, potatoes, peppers, leek, and fennel that I cooked in a big skillet on the stovetop.
I'm stuggling this trip with my feet really hurting me. I'm hoping that I won't end up needing foot surgery again. It worries me a little that at my age I'm having trouble with my feet, ankles, knees and hips. I know a lot of it is that I'm not used to walking on hard surfaces, but stil….
Today had a lower percentage chance of rain. It never rained on us, but boy, it was cold. And windy. We decided to walk on the Left Bank. We started out on the Pont des Arts bridge. As we were walking, there was a pretty park with flowers in bloom.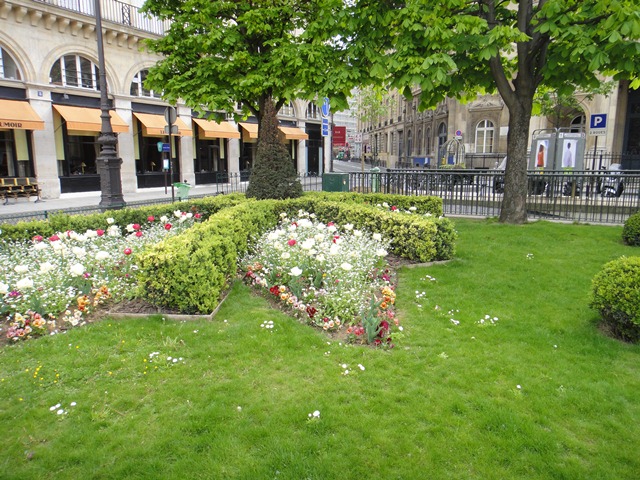 We next came to the Institut de France. We walked around this, and ended up on rue de Seine. This area is filled with lots of galleries, and we enjoyed the slower pace, stopping to look in windows at the various pieces of art.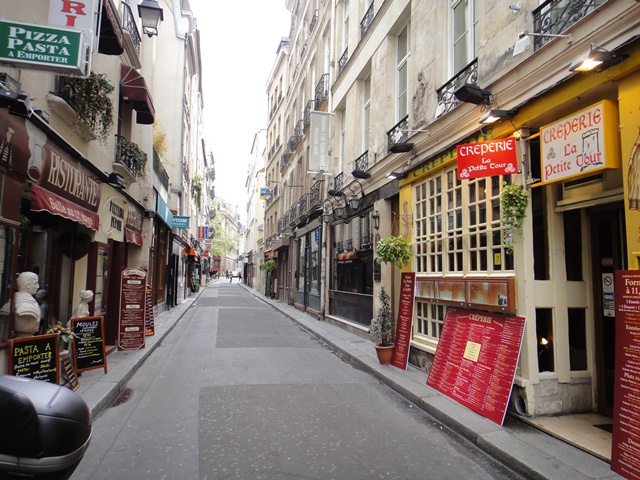 We walked for a while down Bvd St. Germain.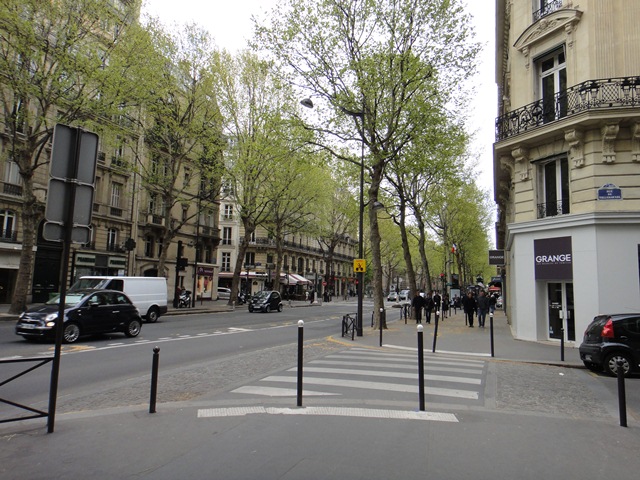 We passed several bath and kitchen stores. In one, I fell in love with the bathtub in this photo below.


I wanted to go to Patrick Roger chocolates. We had visited their 2 years ago and I really enjoyed their chocolate. I wanted to buy another box to bring home.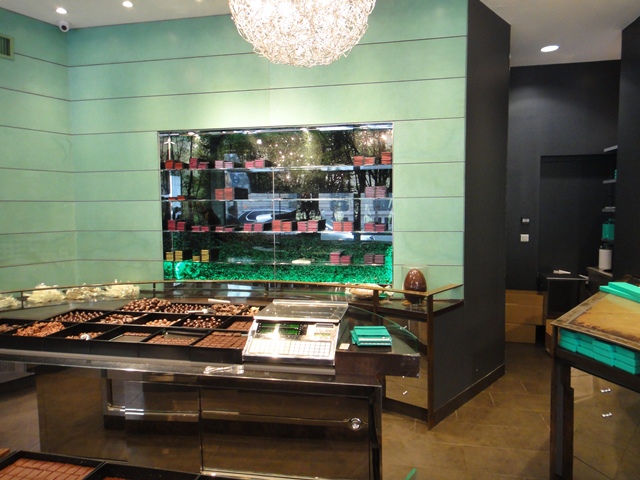 He always does unique windows, and I loved this one.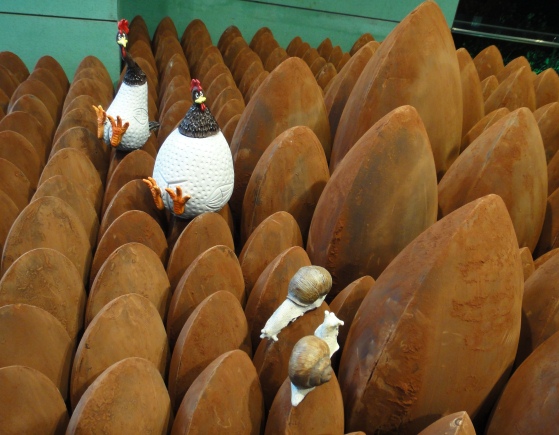 Next we visited Luxembourg Gardens. It was beautiful here, and it would have been so enjoyable to sit in a chair and relax, were it not for the extremely cold wind.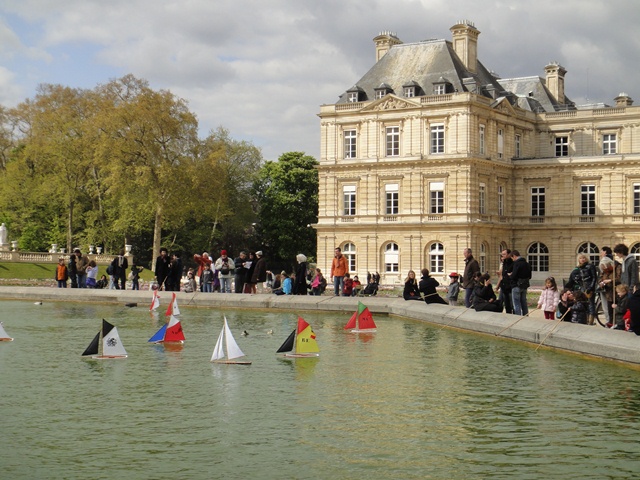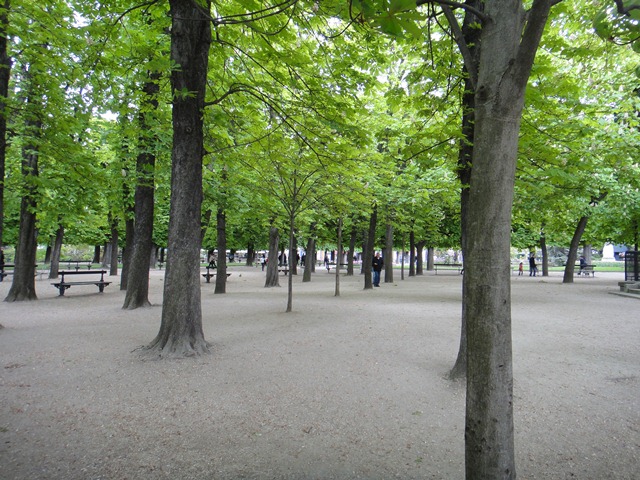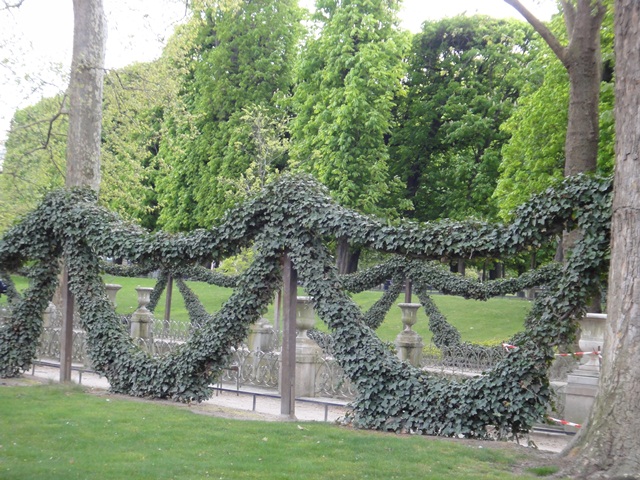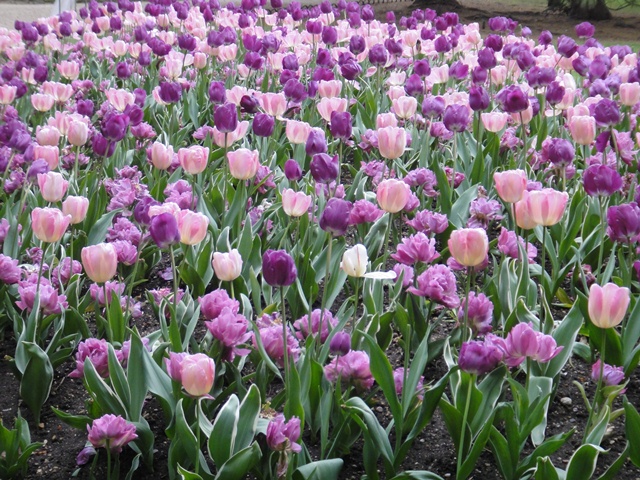 I was really happy to see the flowers in bloom.
As we were walking back, we passed this parasol shop. I doubt there are too many of these shops in existance any longer.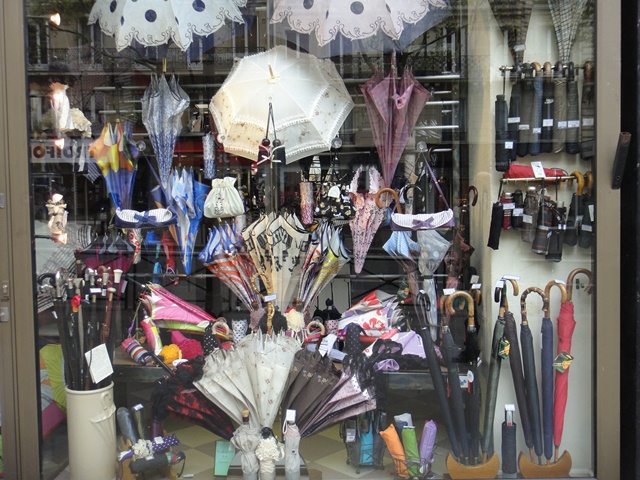 I'm so sleepy now I can hardly keep my eyes open. I'm not sure what we're doing tomorrow, so tune in for a blog tomorrow night.