10/8/10 Sorano, Sovana, and Pitigliano
I've gotten really behind on blogging. I just got where it felt like a chore and I just couldn't do it. Tonight, I'm sitting in our apartment in Paris, and I'm going to try to get caught up. It's hard to blog about a Italy when we're now in France.
On the 8th, we drove to the area of Sorano, Sovana, and Pitigliano. The first town we visited was Sorono.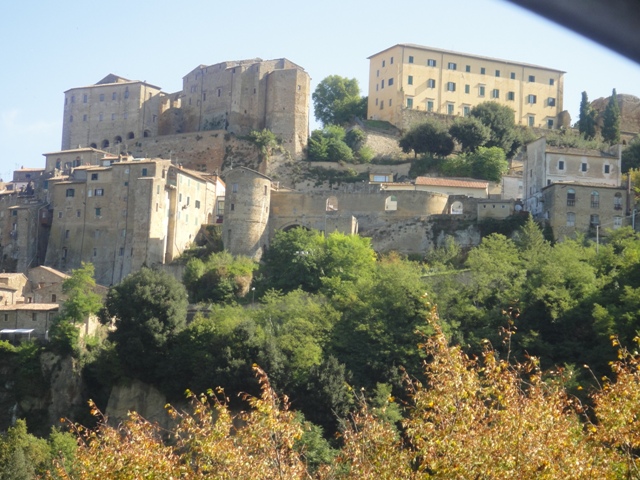 My guidebook mentioned that this is an area where there are a lot of caves and tombs cut into the tufa hillside. We only visited part of the village. We walked around an old castle area. It was quite interesting.

We next drove to Sovana, which was a beautiful little village.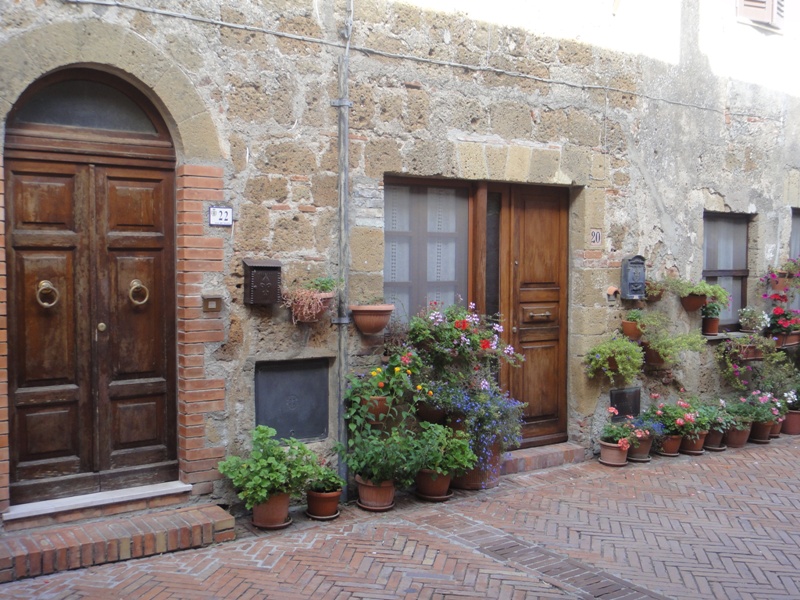 The guidebook says that this town dates back to at least the 7th century BC, when the Etruscans were in residence. The next century it fell to the Romans. The town's major monoments are from tthe time when it was the capital of the Aldobrandeschi, a noble clan whoe domain extended over much of southern Tuscany and northern Lazio. Today, there are only about 100 residents.
The main street has an interested fishbone-patterned brick paving. It's been restored,m but has portions left in it's old state. It was load in 1580.
We visited the church Santa Maria. It was very beautiful. It was built in the 13th century, and has a unique sculpture from the 8th or 9th century called a ciborium, or canopy.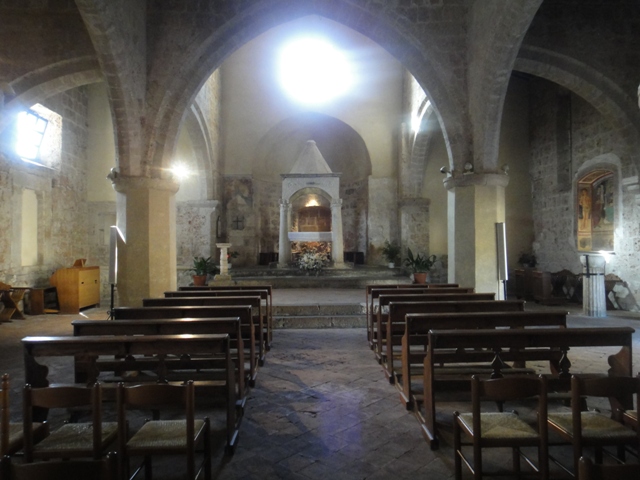 We also visited the Duomo. We weren't sure this was going to be open. We were greatly encouraged (made) to purchase a book from their large selection before entering. I'm so glad we did, because it was really interesting to see. The nucleus of the church was built in the 8th century or maybe even earlier. There are beautifully carved pillars that are from the 12th century. We also got to see the crypt. I was surprised by that, because my guidebook says it's closed to the public.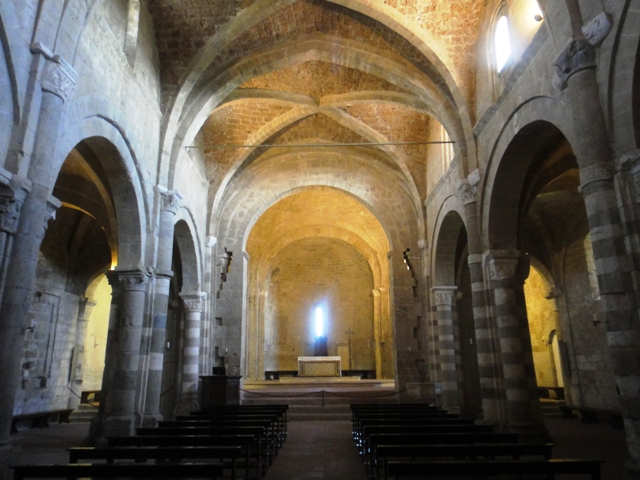 We had lunch in this town and a ristorante with a beautiful outdoor seating area.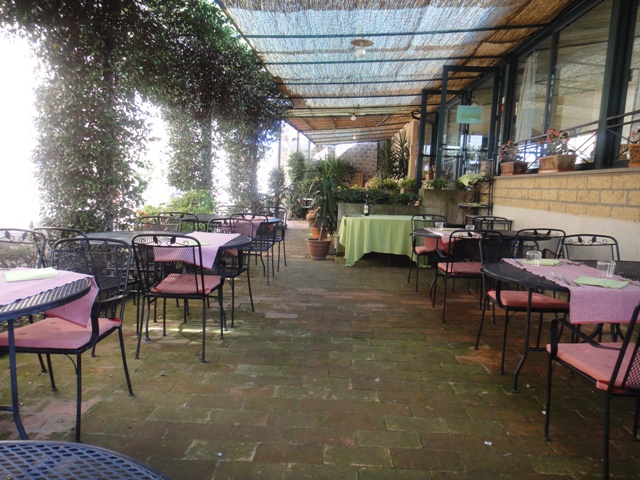 I've already packed up my reciepts and notes of what we ate, but the restaurant was really good so I'll go back and write more about it later. I do remember we started out with mixed crostini. I had a pasta that had a sauce of zucchini blossoms and porcini mushrooms.


Then I had a really good lamb dish in a tomato sauce. That lamb was so flavorful and tender with no gamey taste at all.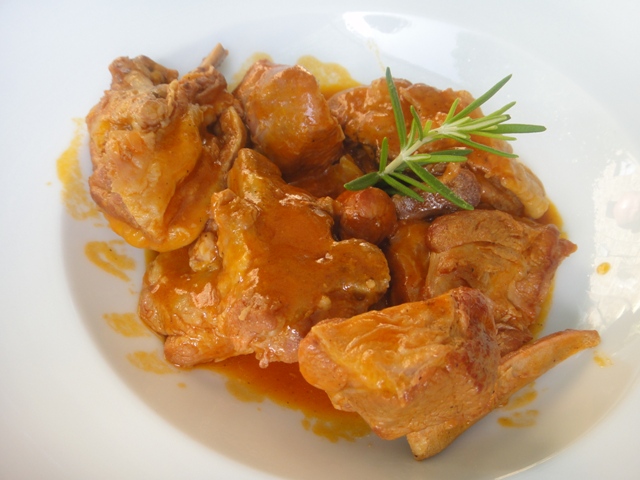 The next town was Pitigliano. Unfotunately, we were running out of time and didn't have time to visit. Here's what it looked like while driving by.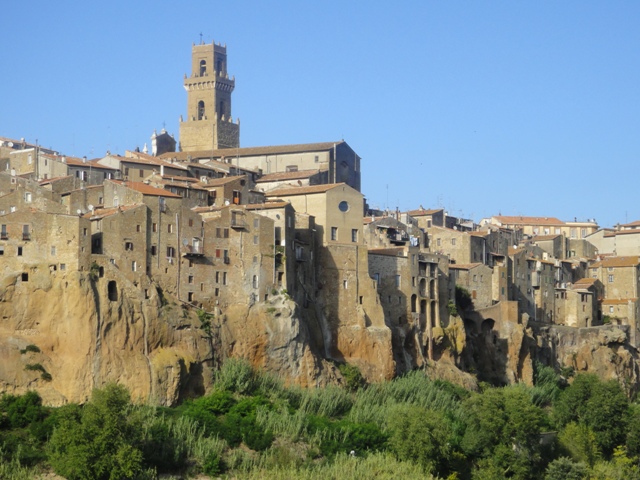 I'm really glad we visited this area, and I'd love to go back and spend more time in the area.