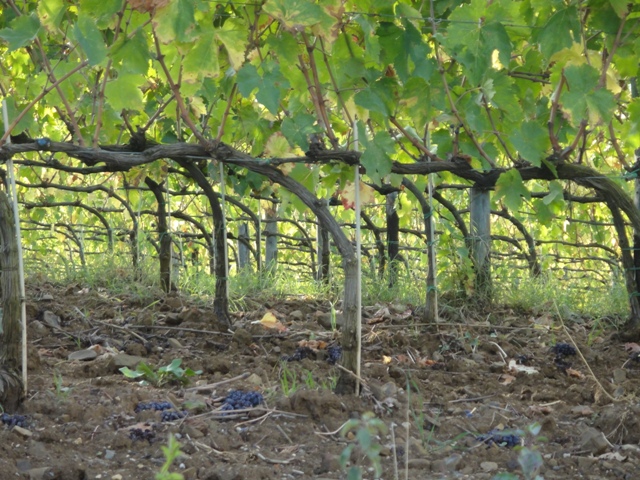 Yesterday we went to Montalcino. I was too tired to blog last night, so let's see if I can remember how the day went. We started out with a cloudy day, and before we got to Montalcino, it was absolutely pouring. We had to find a place to pull off the road, because you couldn't see anything. Luckily, that downpour didn't last too long, and it just turned into a lighter rain.
When we visited Montalcino in 2007, we had lunch at Il Moro, a ristorante which I'd read serves mainly locals. We decided to eat here again, since we had such a good meal last time. Part of the thing that made our meal so nice last time was the atmoshphere. We were seated on a very small deck off the back of the restaurant, and enjoyed a great meal with a great view. This time, we had to sit inside, as it was raining.
I started with pici with ragu sauce, and Scott started with Paparadella with Chingiale(wild boar) sauce.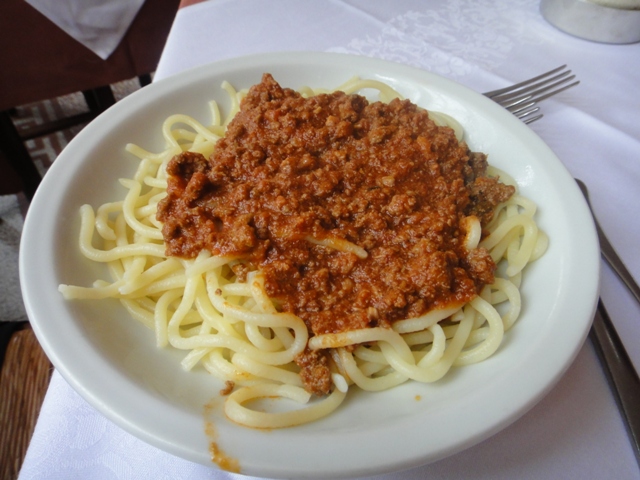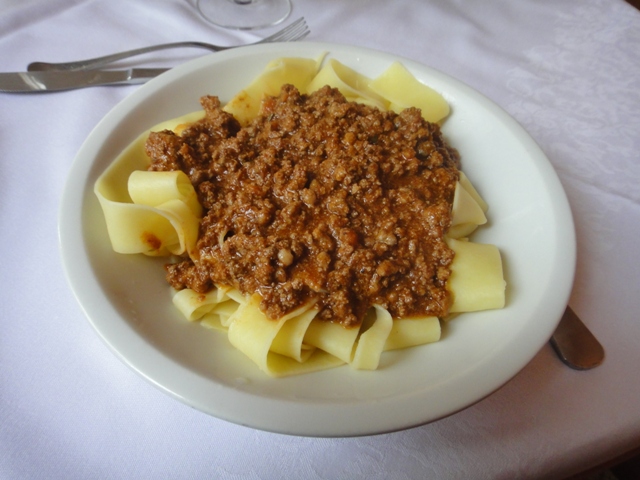 For my secondi, I had Guinea Fowl in Vin Santo, and Scott had Rabbit in Brunello wine sauce.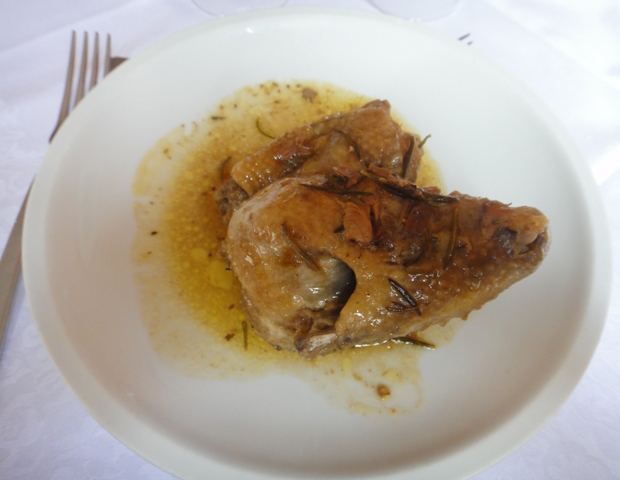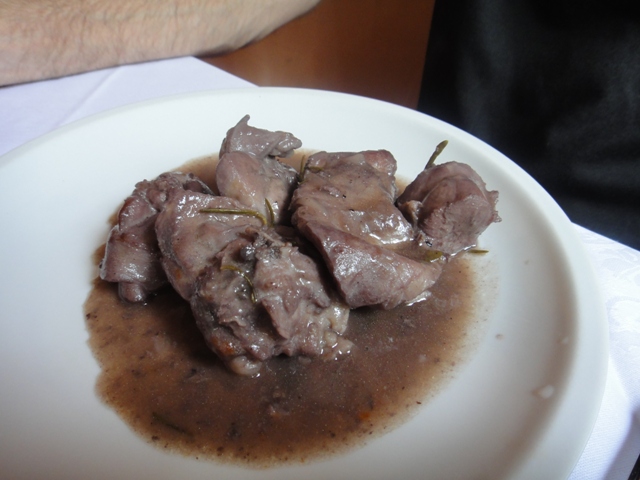 The food was very good, but not as good as we remembered last time. The biggest disappointment was in dessert. Scott ordered Tiramisu, and it wasn't home made. It was previously frozen, still mainly frozen, and not very good. Oh, well. Again, I think the idealistic setting had a lot last time with how perfect a meal it was.
With 2 primis, 2 secondi, and a ½ liter of house wine,and 1 dolci, the total was 43euros.
After lunch, we enjoyed the town of Montalcino. My only disappointment was not finding the shop where I bought some pottery last time. I made the mistake of not trying to find an old receipt and getting an address, and as we wondered through town we never found the store. I don't know if he was off the beaten path and we just didn't see him, or if he's no longer in business, I just know that I'm not able to match what I have with a few additional pieces I would have really liked.
I can't hardly keep my eyes open tonight, so I'll try to blog in the morning about our day today, which was in Pienza.