10-15-10 Paris – Rue Montorgueil and the Louvre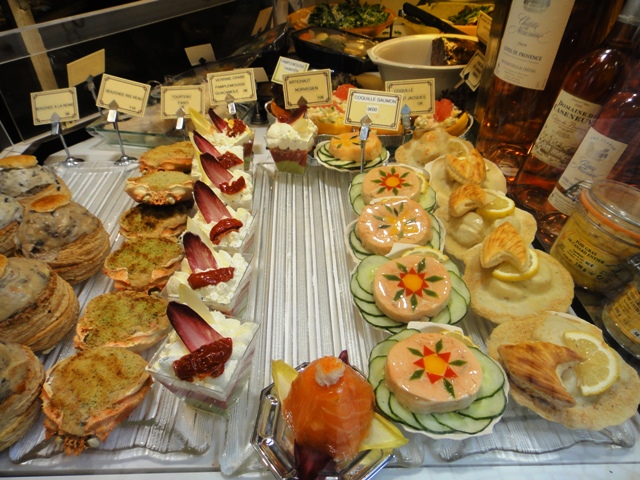 I'm finishing my blogging about our trip by writing today about our last day in Paris. I have followed the blog of David Lebovitz for quite some time, and enjoy his humor and knowledge. He did a writeup on an area called Rue Montorgueil that sounded very intriguing to me, so that's what we went last Friday.
This street is mainly closed to vehicles(delivery vehicles are allowed), so it's a pleasant place to walk. This street and surrounding streets are filled with great food shops, kitchenware stores, bakeries, cheese shops, etc.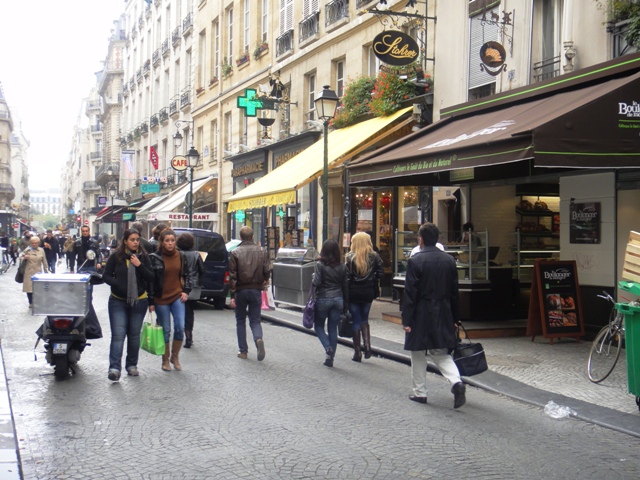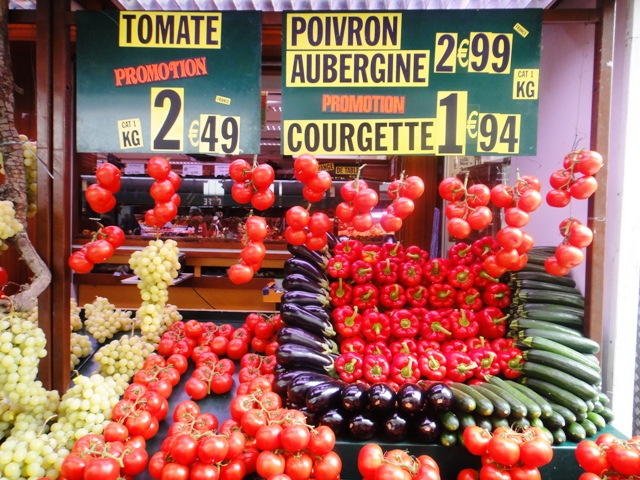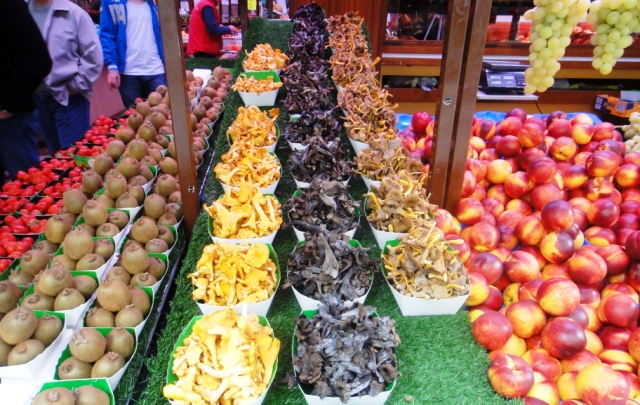 I first visited G Detou, a baking supply store. Not only do they have a huge supply of baking items, but they also carry a lot of other French specialty foods. I visited the shop twice that day, and my poor husband decided he best wait for me outside. I came away with a huge haul from this store – two different types of Dijon mustards, Cassis gelee, Candied Rose Petal Confit, Eggplant confiture, Fois Gras, Mousse as Foie de Canard, Vanilla Beans, wonderul boules for decorating cakes/cookies-silver, rose, and violette, candied violets, colored sugars in red, green, silver, and while, a 1000g box of candied orange peel, and a 6 lb bag of Valhrona 61% extra-bitter chocolate. Can you see why I brought empty suitcases with me? I also visited MOra, a pastry supply store, but didn't buy anything there. I bought some treats for a friend at A la Mere de Famille, which is the oldest confectionery shop in Paris (by the way, their packaging was all in orange for Halloween, the only place I saw this). We purchased a variety of cheese for dinner that evening, and some financiers at Kayser bakery.
Then it was time for lunch. After reading David's description of the fried potatoes and duck confit at Bistrot des Petits Carreaux, I just had to eat there. The people there were very nice, the servings huge, and the prices very fair. On top of this, the food was fabulous. Scott had Beef Bourginon, and he thought it was one of the best things he ate on our entire vacation.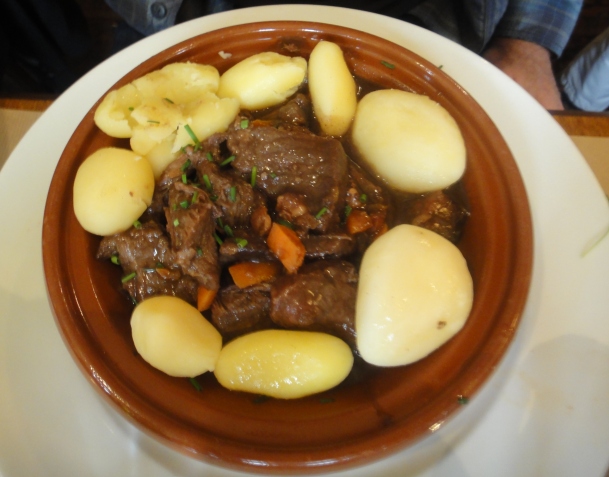 I had the Duck Confit with those fabulous fried potatoes. I came close to finishing my entire plate of food, and felt I could hardly move to leave the restaurant.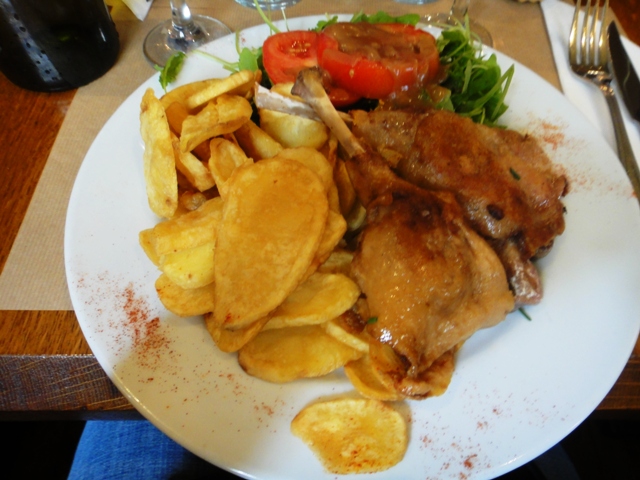 Because of all of the purchases I made, we had to return to our apartment to drop off the goods.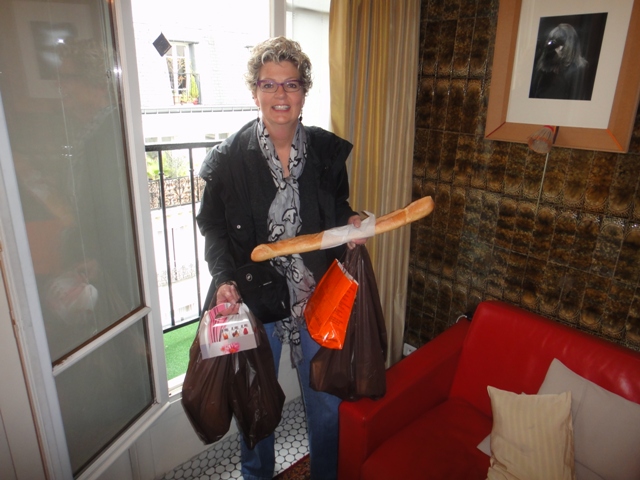 Then back to the Metro to head to the Louvre.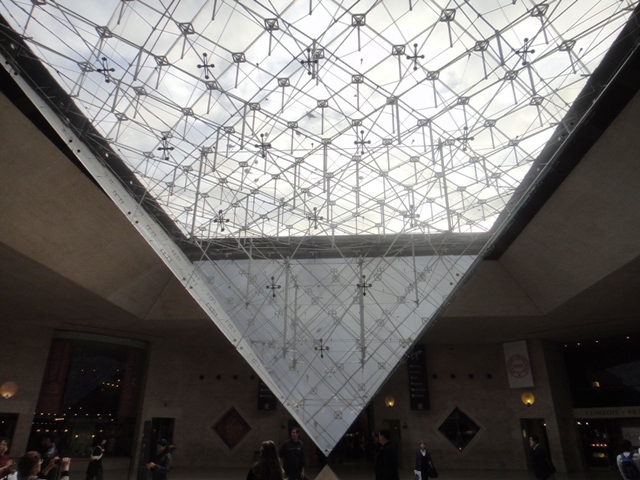 One suggestion I would make-visit the Louvre in the morning when you're not tired. It is huge, and no way will you see it all, but even choosing only certain areas to see, it's still very tiring.
We started off by seeing the Mona LIsa.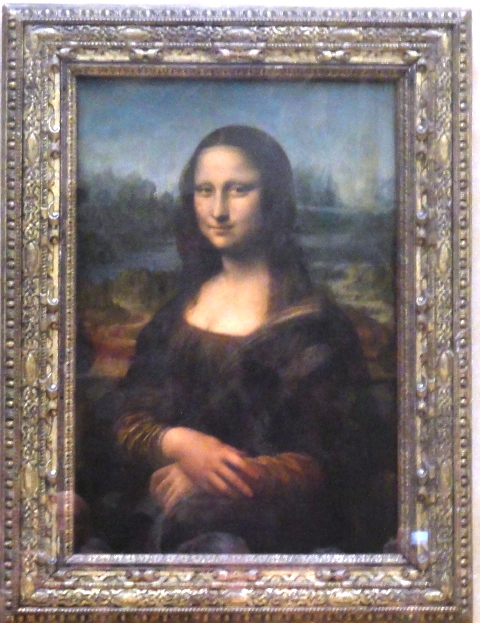 Then it was the Winged Victory of Samothrace.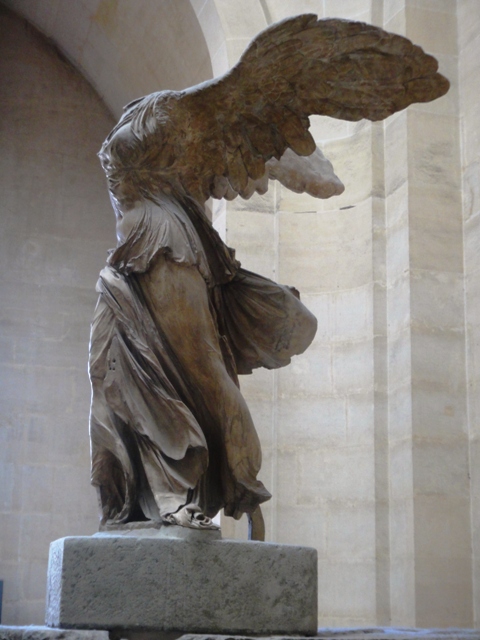 Next was the Venus de Milo.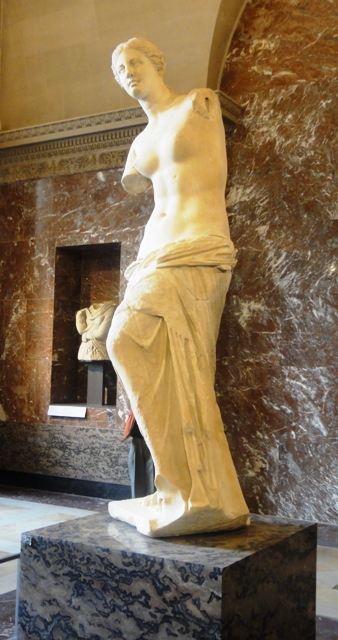 After looking at other areas we were interested in, we finished in the Egyptian area. I wish I hadn't been so tired, because this area was fascinating.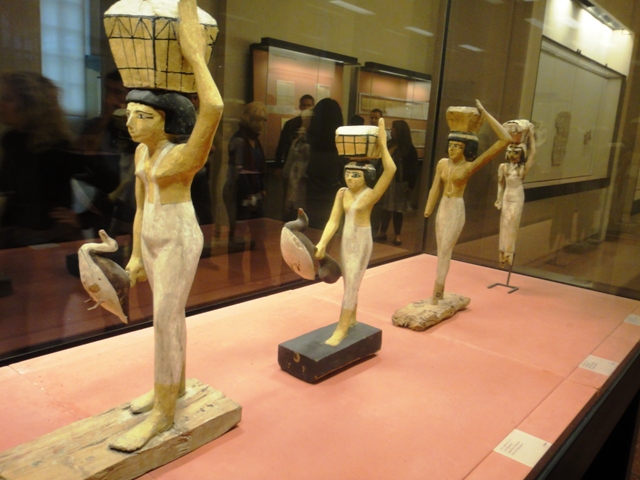 We had a wonderful time in Paris, and I think we'll most likely be visiting again. Hopefully this time for at least 2 weeks so we can enjoy more the city has to offer.