The day in Rome was our last one in Italy. We knew 1 day in Rome wouldn't be much, but other than Paris, we were trying to visit smaller places this visit. We spent the day just walking around Rome and looking at the sites. We didn't go inside anything. We were suprised at how many tourists seemed to be there. In the other places in Italy we had visited, tourist season was about over. Here,it was mobs of people everywhere. We tried to go into the Pantheon, and it was so crowed we decided not even to completely go inside.
We stayed at a B&B that was a very short distance to the Colleseum. It was a perfect location. We spent quite a bit of time enjoying the sunshine in Piazza Novona.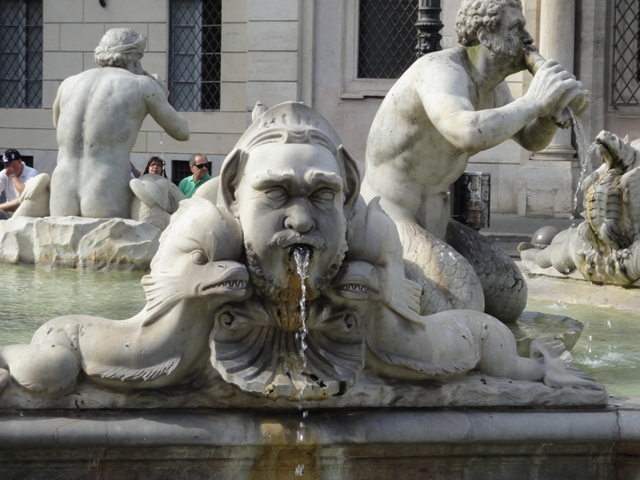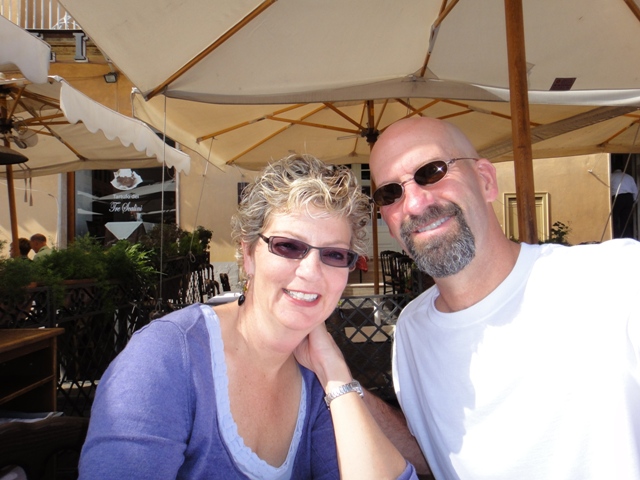 We enjoyed a half bottle of wine, then decided to stay and have lunch. Again, can't remember the name of the restaurant, and my notes are not accessible right now. We started with an order of proscuitto and melon.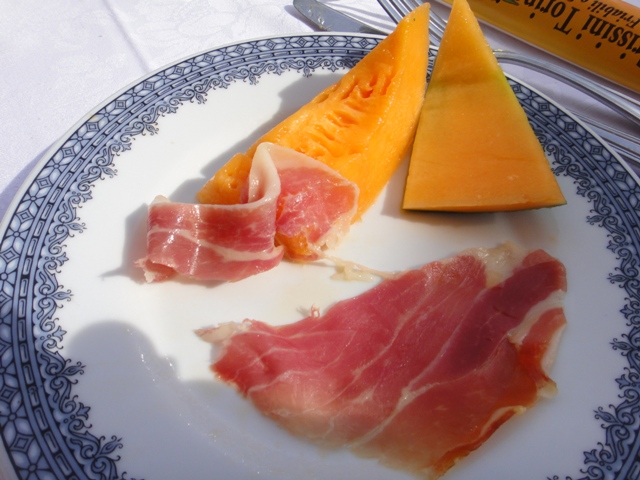 Then I had spaghetti with clams.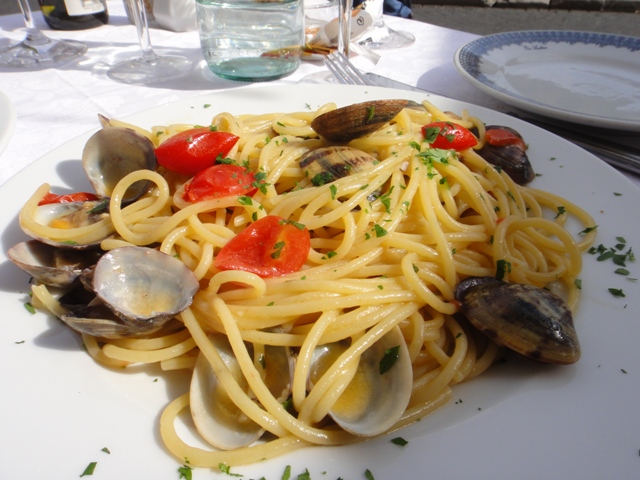 Scott had a combination plate of lasagne and torellini.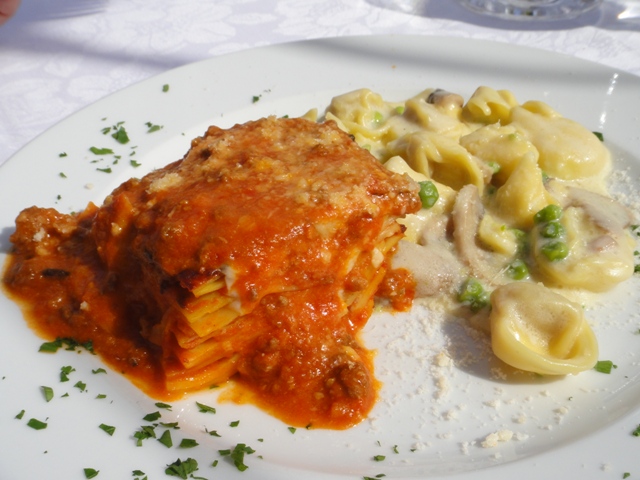 It was a great location for people-watching. One of the funniest things to us is how bundled up Italians dress, even when it's not very cold out. I ended up in tank top by the end of the day, but I saw people in down coats!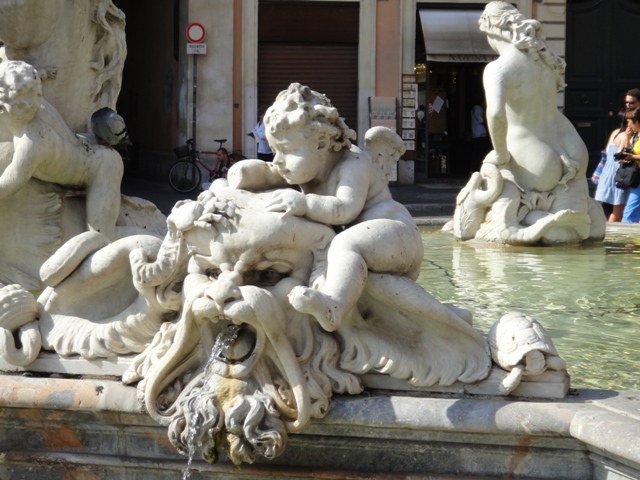 Scott also found a car that he'd really like to have. Do you think it's the right size for him?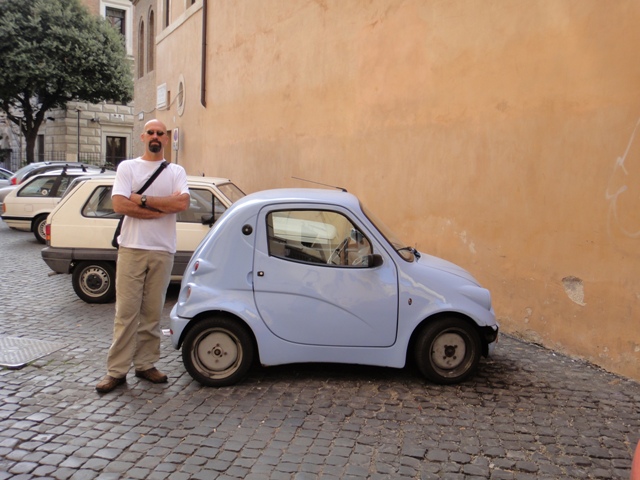 It was interesting to see the Colosseum both at day, and at night. I figured it would be lit up at night, but didn't expect the lights to be red.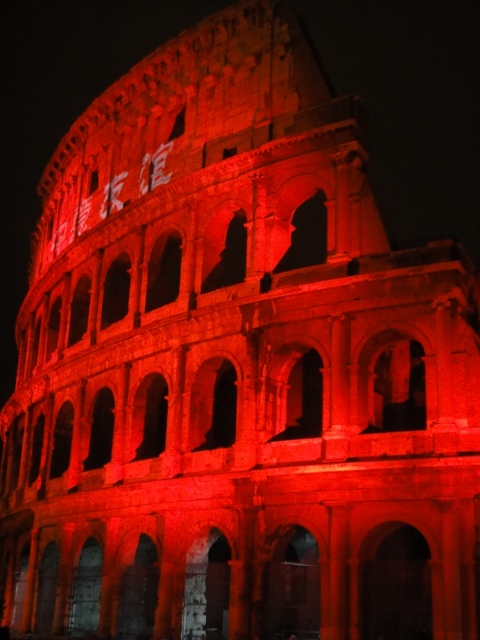 We really enjoyed our time in Italy, and we're now in Paris, so I'll begin blogging about that tomorrow.