9-30-10 Driving to Spoletto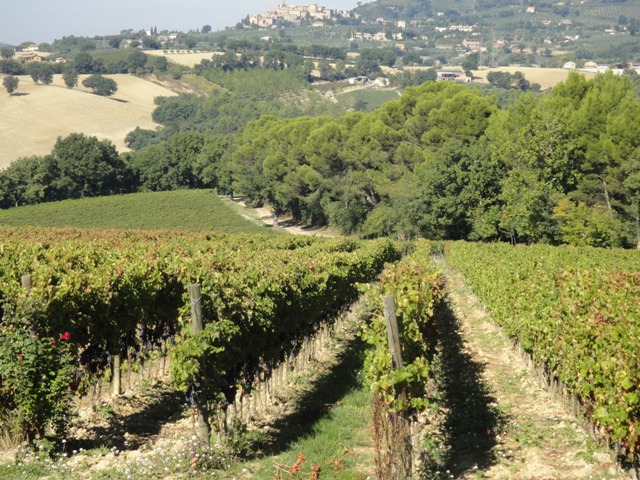 Today, we got a late start. After a cappucino and cornetto, we headed off towards Spoletto. We bought a new GPS with Italy maps before we left, and it's been invaluable. We took the backroads to get to Spello, and it was a beautiful drive. The grapes are being harvested right now, and we passed many vineyards yet to be harvested, and the vines were so pretty with their full bunches of grapes.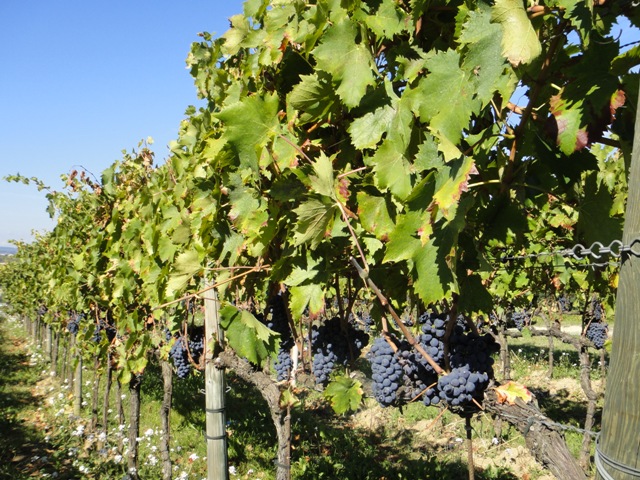 We stopped many times along the way, so didn't get to Spoletto until after noon. We walked around a while, then sat in a beautiful park and enjoyed the picnic we had brought along-a bottle of Prosecco, bread, cheese, salami, tomatoes, cookies and fruit. Maybe it was the bottle of wine, or maybe we were just tired after walking a couple of hours already, but we only visited a few places after that. We went to the Duomo and had a look around. A very beautiful church. There was a lot of construction going on, so a lot of it was covered with scaffolding. Maybe we missed a large part of Spoletto, because I didn't like the town. It just didn't have the quaintness that the other towns we've been in have had.
After leaving Spoletto, we took a very windy and roundabout way back to Bevagna. Here is a photo of the breathtaking scenery.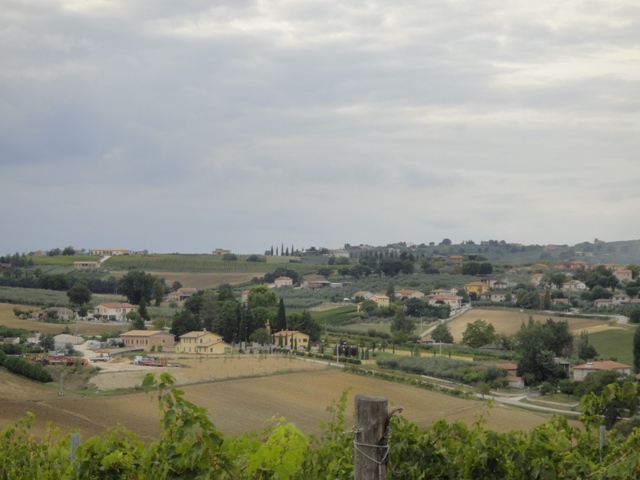 I took a nap when we got back home, then we headed out for dinner. Although there were other restaurants in town we wanted to try, we decided to go back to the one where we had eaten a couple of days earlier. We didn't get there until 8:30pm, and there was only one other table of two. I think tourist season is over here in Bevagna. We had another very good dinner. I started with Zuppa di Farro.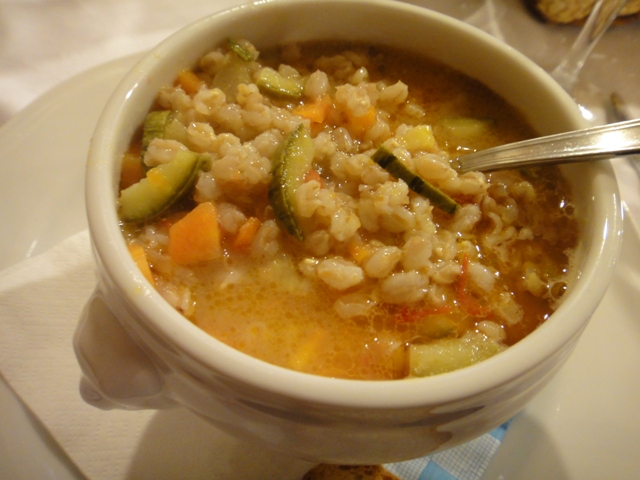 Scott started with Risotto with Porcini Mushrooms.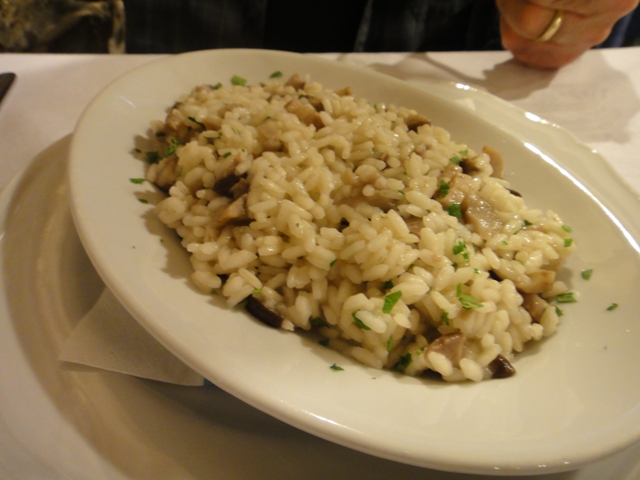 These Primi dishes were enough to fill us up, but we had ordered Secondi. I had Tagliata di Manzo con rucola. It was the most tender and flavorful beef I've had in Italy.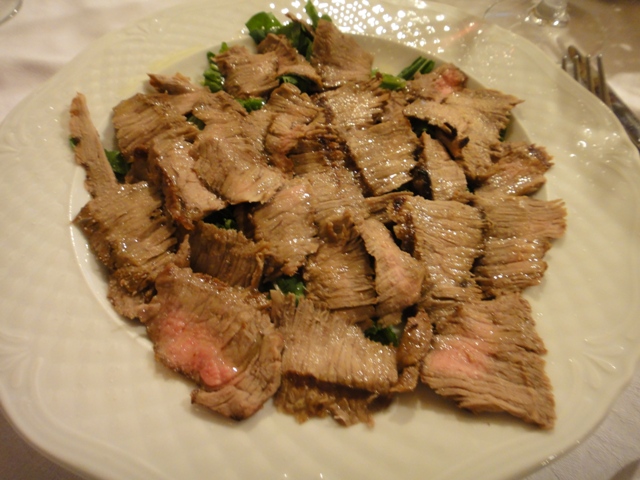 Scott had pork stuffed with sausage. It was also very flavorful.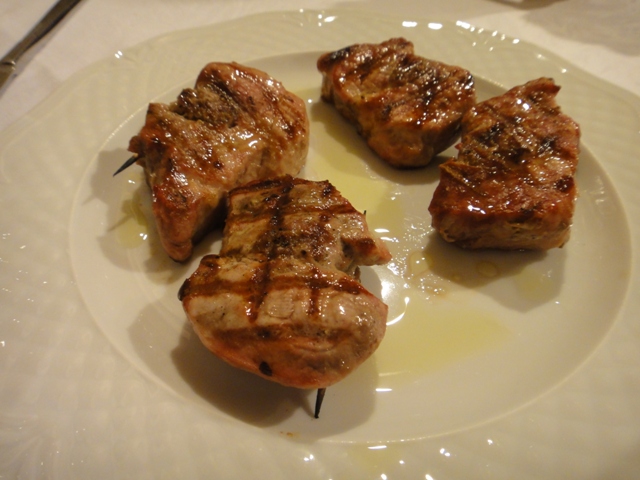 Tonight's dinner with 2 Primi, 2 Secondi, 1/2 liter of house wine, a bottle of water and the coperto charge was 49 euros.
It's time to go wake up Scott. We're not used to having a really dark room to sleep in, and the shutters on the windows here do such a good job. I haven't decided where we're going today-it's our last day in Umbria, as we check out in the morning and he1ad towards Tuscany. Maybe Assissi. You'll find out where we went in my post tomorow. Ciao