9-29-10 Spello, Umbria, Italy
Today we spent the day in Spello. It's a very beautiful town. The streets are beautifully made, and there are flowers everywhere. Here's a photo of what some of the houses look like.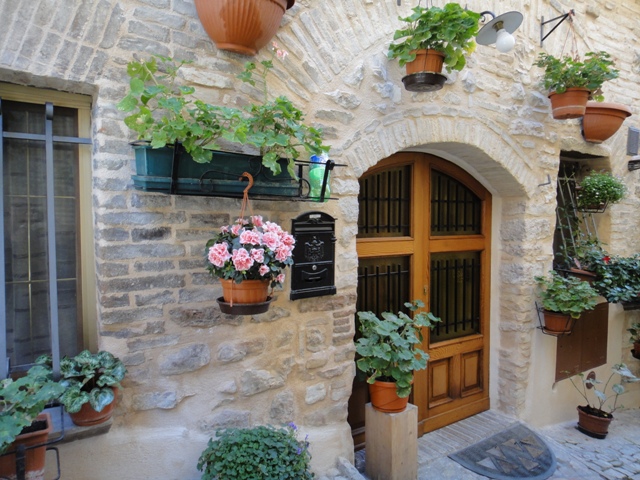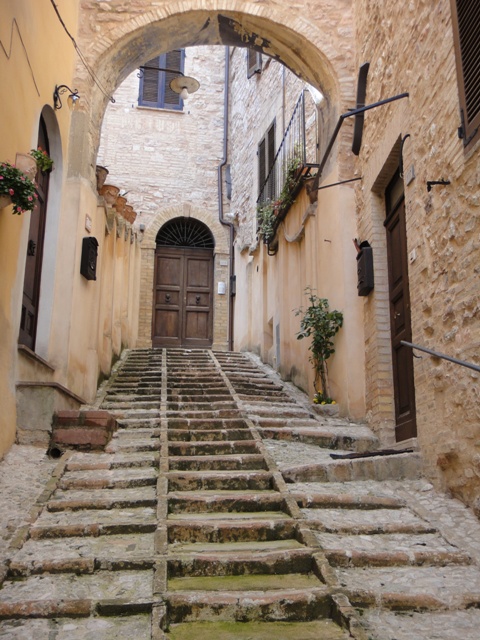 When we arrived that morning, it was market day. And there were two Porchetta trucks set up. We waited in line, and each got a Porchetta Panini. It was only 10:30, but we were both hungry. It was very tasty, and really could really smell and taste the flavors of the herbs they had stuffed it with.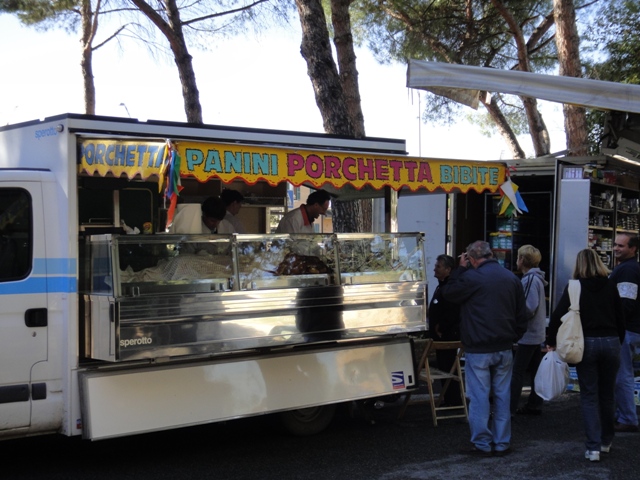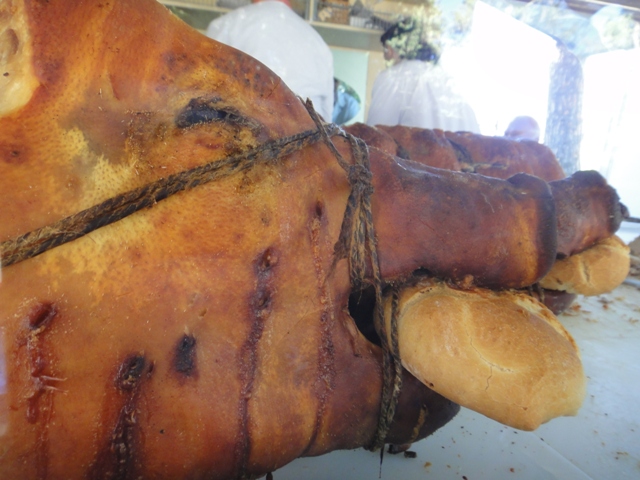 We then sat in a bar in the piazza and had a couple of glasses of white wine and watched the crowds of people, both locals and tourists.
We walked for hours, and this town is not flat. We did stop in stores for me to spend money though. The first store I visited was for some Pard linens. Then it was two specialty foods stores for way too much stuff-21 year Balsamico, olive oil, truffle paste, ground truffles, several kinds of honeys and jams, pastas, farro, beans, and I don't remember what else.
After that, it was about 2:30 and time for lunch. We found a nice restaurant that overlooked the valley and sat out on the deck. A perfect day for it. We ordered a very nice bottle of their house wine, which I was suprised for the quality it was only 8 euros. We started with a Umbrian mixed appetizer plate. It had proscuitto, salami, cheese, bruschetta-one topped with a zuchhinin topping and one with an eggplant topping, and a few other things. Scott had the ghnocci with sagrantino sauce, and although good, he liked it better the first time he had it. I loved my pasta dish, but couldn't begin to tell you what it was. The pasta was tinted red, I believe from a beet or red turnip. There was guanicale in it, a some purees of the beet and arugula. That's all I know. But very delicious. This was a nice restaurant, and I expected the price to be more. It was 44 euros for a bottle of wine, bottle of water, antipasto platter, two pastas. The cover was 2E each. The name of the restaurant was Ristorante Porta Venere on Via Torri di Properzio.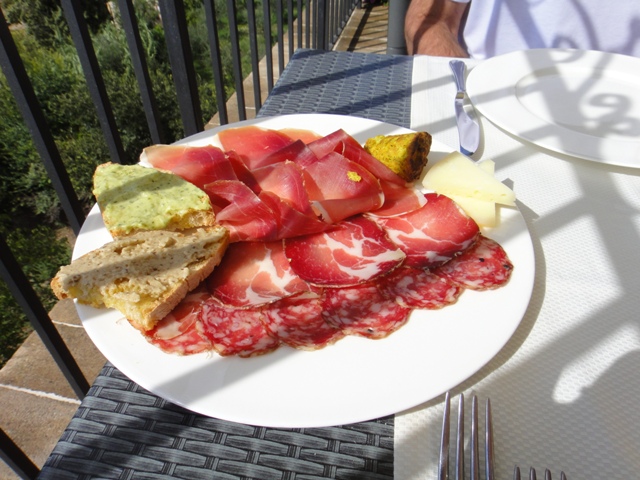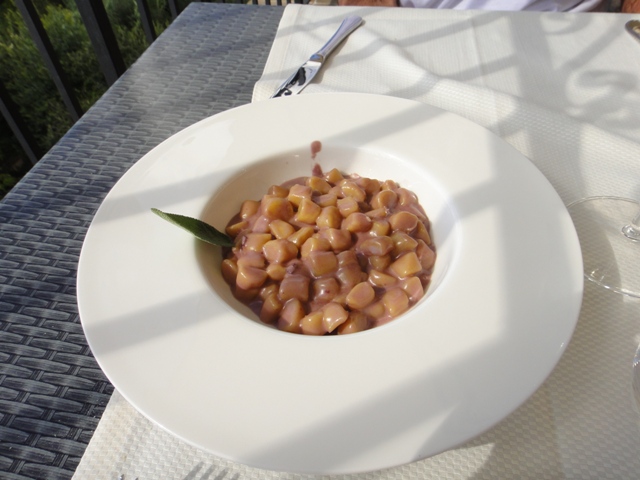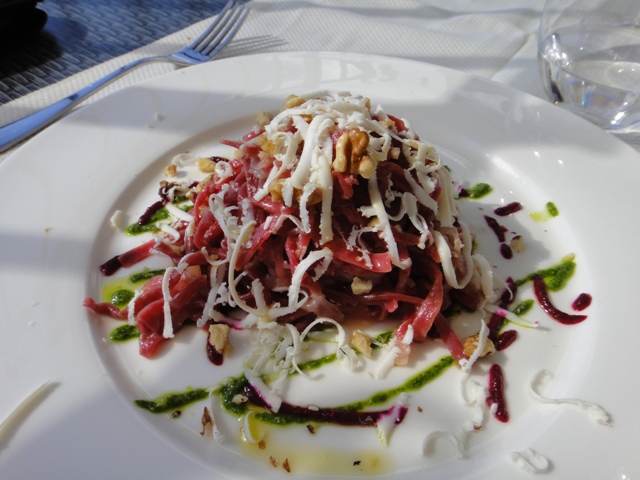 Okay, I hate to show you this after all of the food photos, but I just have to. I had read that in some towns, the toilets you would see would be a hole in the floor with two places to place your feet. On our last trip, I came across some pretty nasty toilets, but never saw that type. When getting ready to leave Spello, I needed a toilet. We were parked right by a sign that said public toilets. I have now seen and used this interesting toilet. Women, if you're thinking about coming to Italy, start doing those squats to strenthen your quad muscles before you come.