9-28-10 Bevagna – Umbria, Italy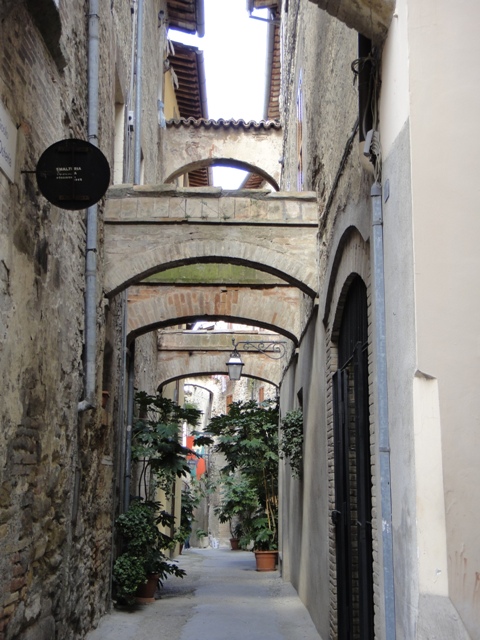 Today we spent the entire day in Bevagna, the small town we're staying at for 5 nights. On our last visit to Italy, I didn't have any problems with jetlag until going back home. Unfortunately, not this time. Today it hit me hard. I think I only slept about 1 hour last night, so I was dragging today. That made it a good day to take it easy and just walk around the town.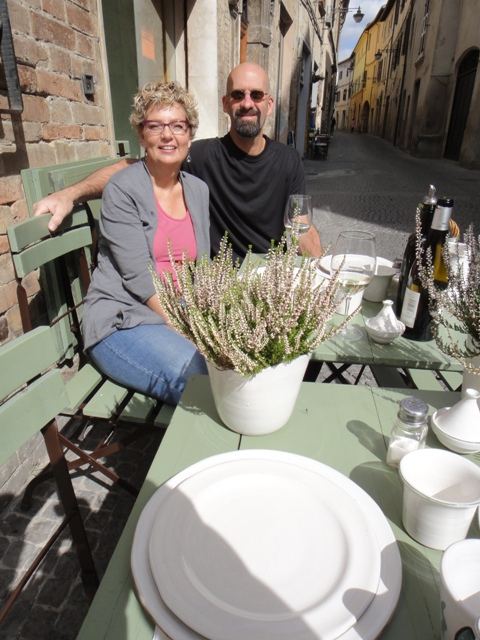 Today we had lunch at a very small place called La Bottega Di Assu. Above is a photo of us sitting outside during lunch. It was interesting to sit with cars passing literally inches away from your table. As this was a small place, they had appetizers, pastas, and a soup, but no secondis (main dishes). We started with a bottle of water and a bottle of local white wine. I don't know what kind it was, but it was very good. We had bruschetta to start. This had no tomotoes on it, just good olive oil, salt and pepper. It was interestingly garnished with pomegranite seeds.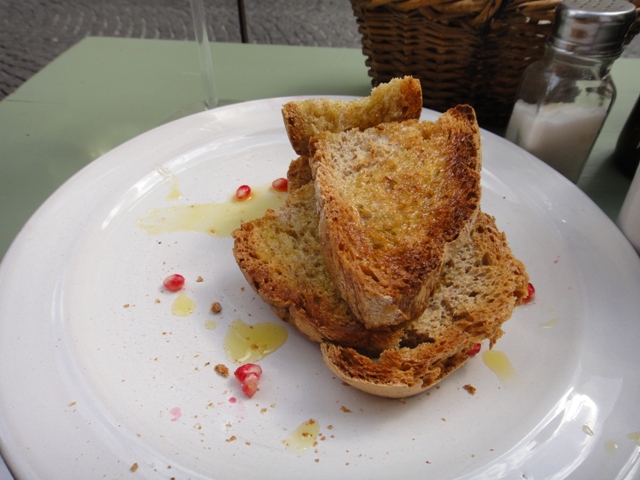 For our pastas, I had Spaghetti with Tartufo (truffle) and Scott had Spaghetti alla Amatriciana (bacon, olive oil, garlic, tomatoes, red peppers, onion). Both were very good.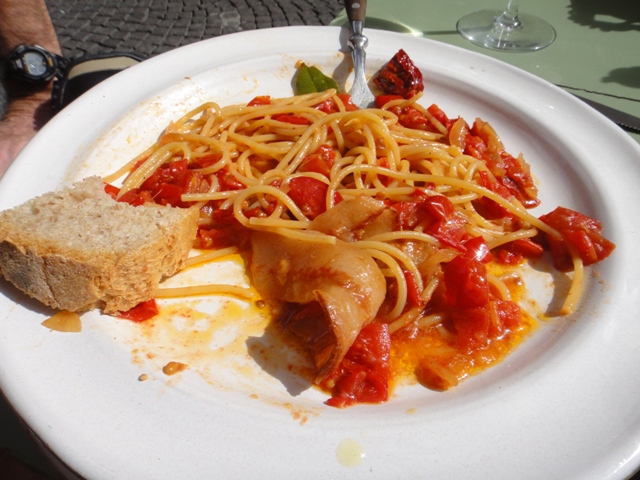 The total for our meal was 49 euros. It was a little high because the wine was 15 euros. It was a beautiful sunny day to be sitting out in the sun while enjoying lunch.
After lunch, the lack of sleep hit me. We went back to the apartment, where we both slept for about 3 hours. When I awoke and decided that I better not sleep any longer, I felt like I had been run over by a big truck. Again, I guess it was jet lag. I managed getting myself together, and we walked around town which made me feel better. We visited a fruit/vegetable store and bought makings for a salad, and went to a meat place (I don't remember the correct name) that sells meat and cheeses. It was very interesting to see all of the meat hanging from the ceiling. And they sold a wonderful pecorino cheese.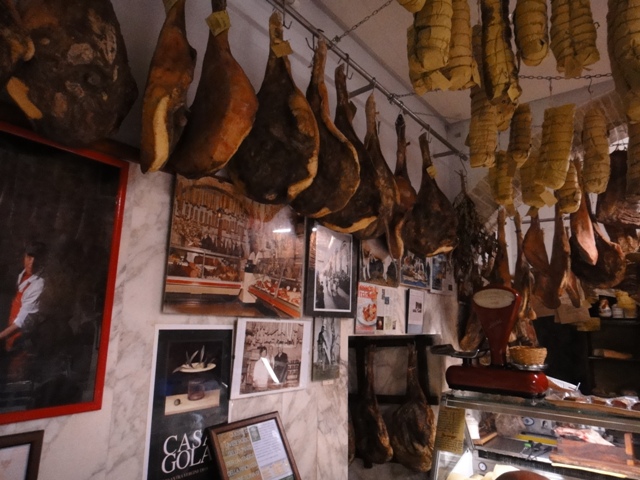 We then stopped by the small store for some water, wine, and mozzarella cheese. We didn't feel like going out to dinner, so I fixed us a salad, some bruscetta, cheese, and fruit. Here's our table.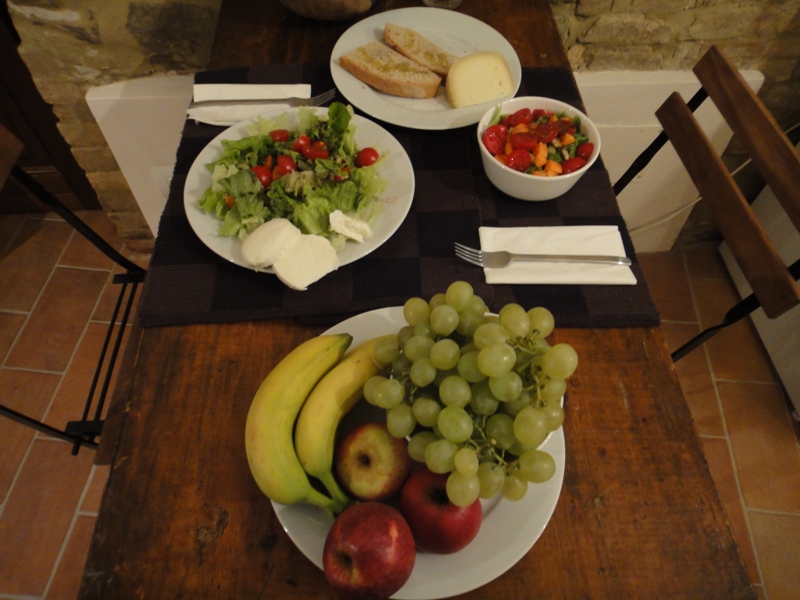 I'll leave you tonight with one final photo. This was taken in Bevagna of an interesting old building that I think must have been stables.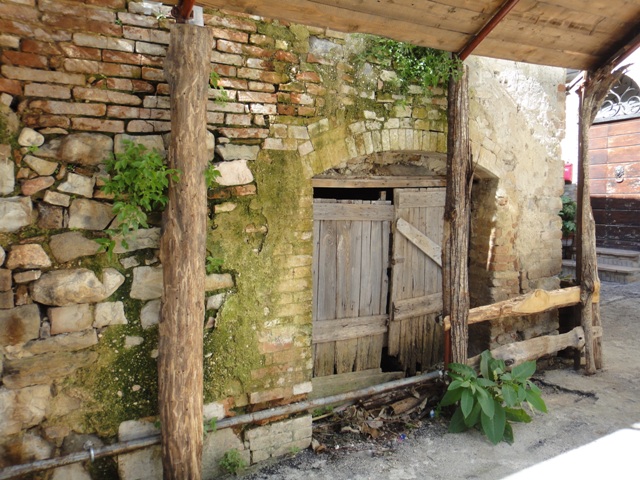 Buona Sera…