Essentials of Classic Italian Cooking-Marinated Carrot Sticks
It's time for my first recipe as I cook my way through "Essientials of Classic Italian Cooking".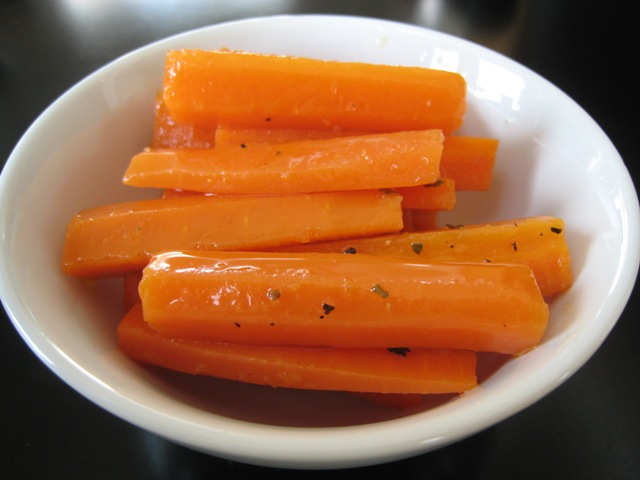 When I saw the first recipe I was to make in this challenge, I have to admit, I was a little disappointed. Marinated Carrot Sticks? How much of a challenge could those be to make and how special could a marinated carrot taste?
Well, let me tell you-I jumped to the wrong conclusion. These were a wonderful appetizer. The carrots are cooked in salted water until tender, then marinated in a mixture of olive oil, red wine vinegar, garlic, oregano, and salt and pepper. The garlic and vinegar flavor is not overwhelming at all, just adds a subtle background flavor. The oregano is a little more pronounced. These Marinated Carrot Sticks would be a very nice addition to any appetizer platter. If they last that long. I took them over to my husband to have him taste, and within 5 or 10 minutes we had eaten every one of them!