IN-N-OUT BURGER WINE TASTING
So I mentioned in my last post that I attended a really fun gathering in San Diego recently. One of the activities a few of us participated in was a In-N-Out Burger Wine Tasting. I had never had an In-N-Out burger before, and had heard how great they were. Pair that with wine tasting, and I'm in!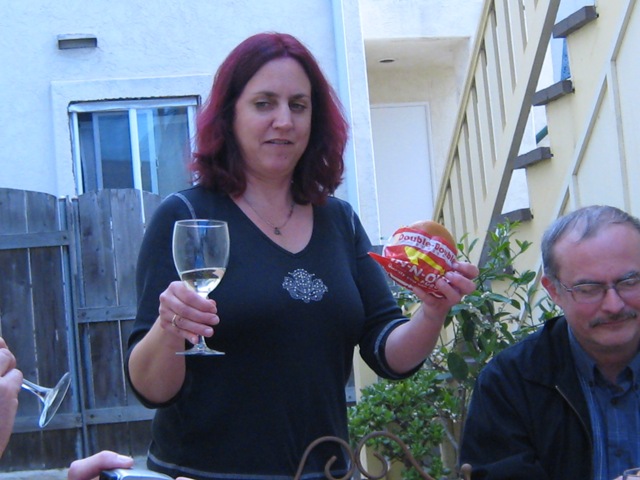 Shannon, our resident wine guru began by showing us the correct way to taste the burger and the wine. Taste the wine first. Make comments about the wine. Taste the burger. Make comments about the burger. Taste the wine again, and see how different the wine tastes after eating the burger. And repeat. Again, and again, and again. Okay, we tasted 7 wines along with a Double Double with Cheese.

Here's what we tasted:
Chateau Graville-Lacoste Graves 2008 (Bordeaux, France)-a white Bordeaux blend
Nessa Albarino 2008 (Galicia, Spain)
Chronic Cellars "La Muneca" 2008 (Paso Robles, California)-a white Rhone-style blend
Malivoire Gamay, Courtney Vineyard 2007 (Ontario, Canada)
Elio Altare Dolcetto d'Alba 2007 (Napa Valley, California)
Domaine Grand Veneur "Les Champauvins" 2007 (Cotes du Rhone Villages, France)-a red Rhone blend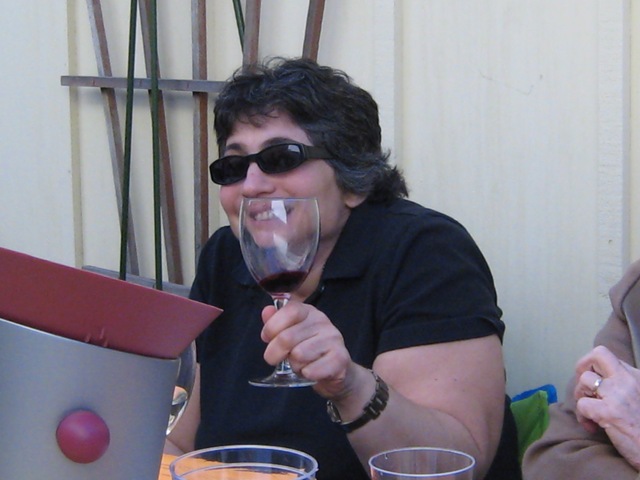 Here's Kim. I can't remember what she was giggling about. Maybe the craziness of doing a wine/burger tasting?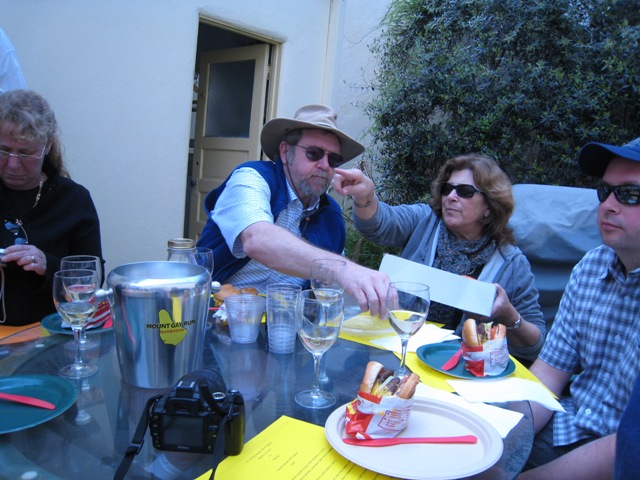 And here's Marcia and David getting ready for the tasting.
After we finished the wine (and oh yeah, I forgot, Shannon brought out a great Cooralook Strathbogie Ranges 2004 Cab from Australia for us to try-we hadn't had enough wine), out came the grappa and lemoncello.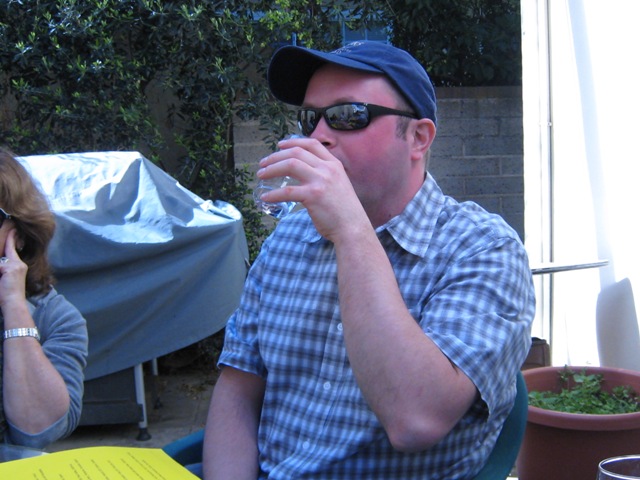 Here's Paul, sampling the grappa.
This was a wonderful afternoon spent with friends, tasting new burgers and wine. What a great time we all had.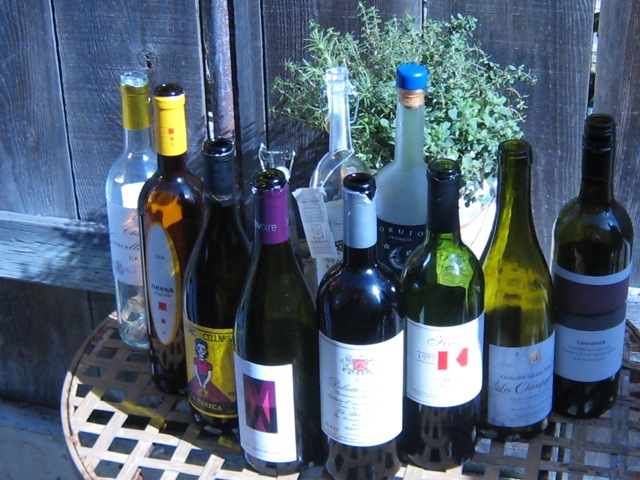 And oh yeah, I didn't like but maybe one of the wines with the burger. All good on their own, just not with the burger.
And we were lucky that Scott restrained himself in the wine drinking, and played chauffer. Three of us girls (Kim, Jen, and me) got a nice ride in a convertable Mustang back to the hotel.