The theme for this week's PhotoHunt is "book". I couldn't think of just one book to show, so thought I'd show a variety.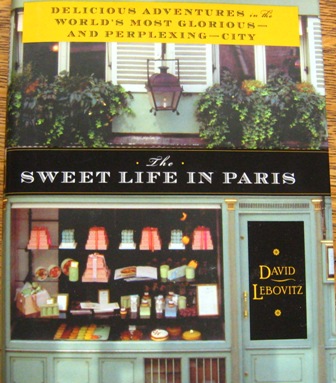 This is the book I just finished reading. David Lebovitz has such a humorous style of writing. It's filled with very funny stories and wonderful-sounding recipes. I ordered it from Amazon months ago and so I got it as soon as it was released.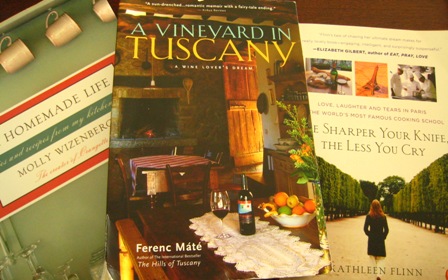 These are the three books I read before The Sweet Life in Paris". I enjoyed all 3 of them. The Sharper Your Knife, The Less You Cry is about a woman who decides to get out of the corporate rat race(well, her job was actually eliminated), takes her savings and moves to Paris and goes to Le Cordon Bleu cooking school. The Homemade Life is written by Molly Wizenberg, and she tells stories of her life and shares lots of recipes with us. The last book, A Vineyard in Tuscany is about a couple from New York who buy a dwelling and 70 acres in Tuscany and start a winery. This book made me want to move to Tuscany (or at least drink a lot of wine made there).