Today, I thought I'd show you a few photos I took when we were in Venice. I'm sure everyone's whose been there would agree that the canals make some of the most beautiful photos.
This first photo is taken just outside the B&B where we stayed-it's the yellow building on the right.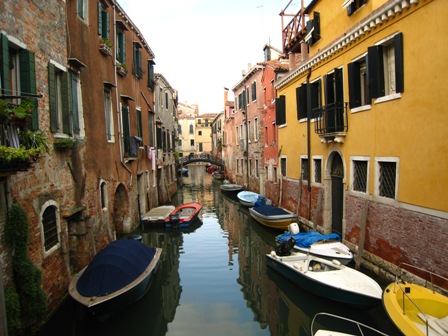 This next one is another pretty canal.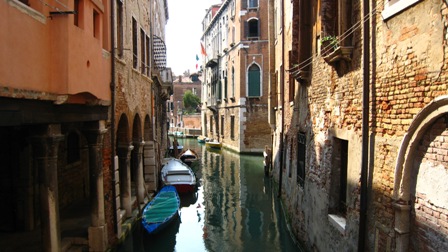 And this last photo is of some georgeous teak boats. My husband was drooling over these.